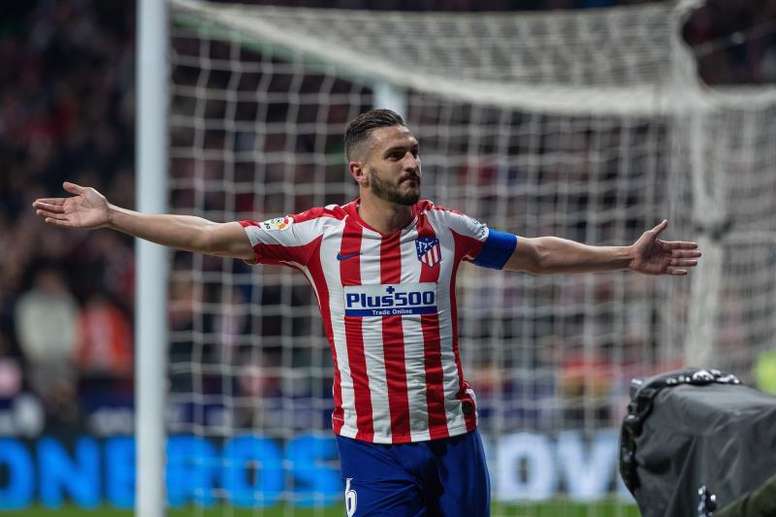 "I hope it's the day Bayern finally lose"
Atletico Madrid captain Koke Resurreccion reminded people on Monday that his team had "a good match" in the 4-0 defeat to Bayern Munich in Germany. This Tuesday, the two clubs meet again in the Champions League and the Spaniard is fully aware that his team have to play the "practically perfect" game in order to win.
"It's about scoring goals. We played well there, but we have to improve small things. You have to have a practically perfect match to beat Bayern. They haven't lost in the Champions League for a long time and I hope tomorrow's the day they finally lose," the Atletico Madrid midfielder said in the pre-match press conference.
"In the end, what matters is scoring goals. You can play very well, have all the possession you want, but what matters is scoring goals. We're creating chances, in La Liga they are going in and hopefuilly they go in tomorrow as well," Koke continued. He also highlighted Bayern's clinical finishing in the previous meeting.
The Germans have travelled to Madrid without Manuel Neuer, Robert Lewandowski, Leon Goretzka and Joshua Kimmich. "We're playing against Bayern, we aren't playing against individual players. They're a very great team. The players who play less often are definitely going to be very excited and keen to play well to try and get into the XI. They've left important people in Munich, but we're playing against a very great team," he warned.
When asked whether he dreams about winning the Champions League, Koke was not getting carried away. "Tonight we're dreaming about beating Bayern Munich", he responded.