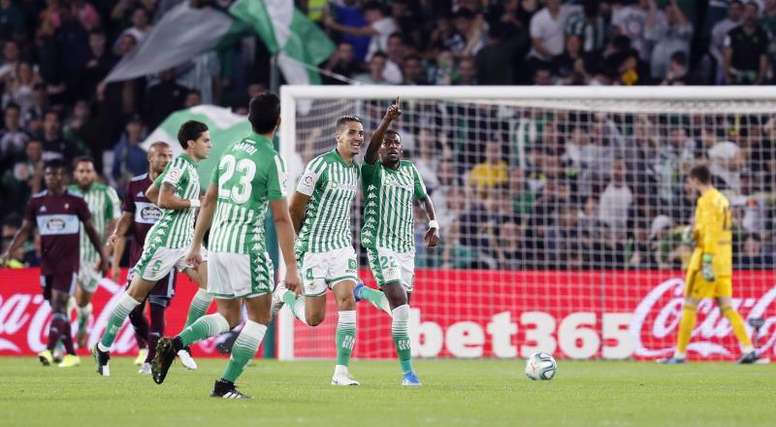 "I hope I can tell my son I played with Messi"
Despite his younh age, 20-year-old Emerson knows what he wants. In his second year on loan at Betis, the Brazilian full-back has more opportunities to take advantage of Rubi's arrival on the bench of the Andalusian team.
But the defender seems to be very clear that he wants to triumph in Barcelona. It won't be an easy task, but the former Atletico Mineiro player is one of those hungry players who aren't afraid to make take the next step.
Mundo Deportivo's headline this morning read "I will play in Barça", one of the quotes from the player's interview, showing his determination to go back to the Catalan team and make into the first team.
His roadmap is clear: "I will go to Barça and play there to win the Champions League". Ambitious. For now, he has to maintain his status in the Betis, where he has to show enough quality for Barcelona to want him back.
"They tell me I'm doing well," said Emerson, underlining one of his dreams: "I hope to tell my son that I played with Messi."