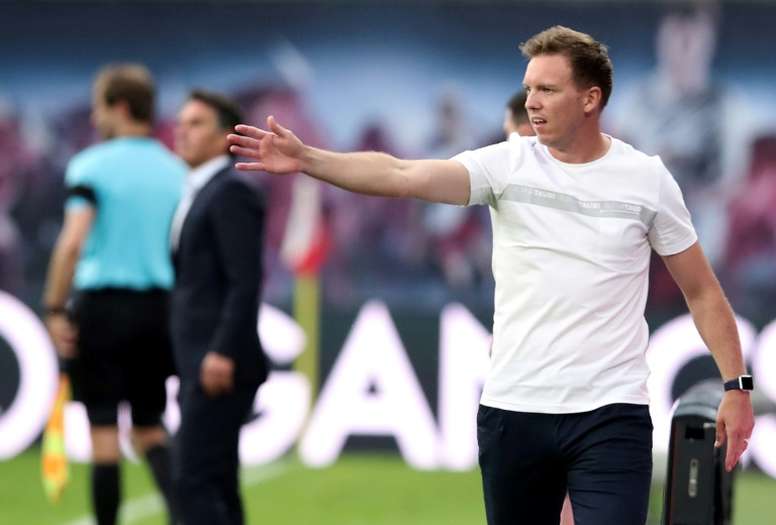 "I have an agreement to become Real Madrid coach if they need someone and I'm free"
This Thursday, RB Leipzig play Atletico Madrid in the quarter-finals of the Champions League. Julian Nagelsmann has talked to 'Marca' ahead of the game.
The German, who is just 33, will be up against Diego Simeone's side and he knows what he has to do: "We'll have to be strong in defence and you use the third striker well to create dangerous chances. Atletico are a European heavyweight especially in recent years. Simeone is a very established coach with a style that he's worked on for years and he never moves away from it, that's impressive."
The most surprising thing about the interview was when he was asked about the contact he had with Real Madrid in 2018. He was offered the job, but he rejected it immeidately. "We had telephone calls, but in the end I decided to turn it down."
"I turned down Real Madrid because it wasn't the right moment"
And he added: "I thought it still wasn't the right moment to go to Real Madrid. I was one of the candidates and the list wasn't very long. For me, it was very important. I had a good chat with Jose Angel Sanchez and we decided it still wasn't the right moment. We agreed to speak again in the future if Real Madrid needed a coach and I was available."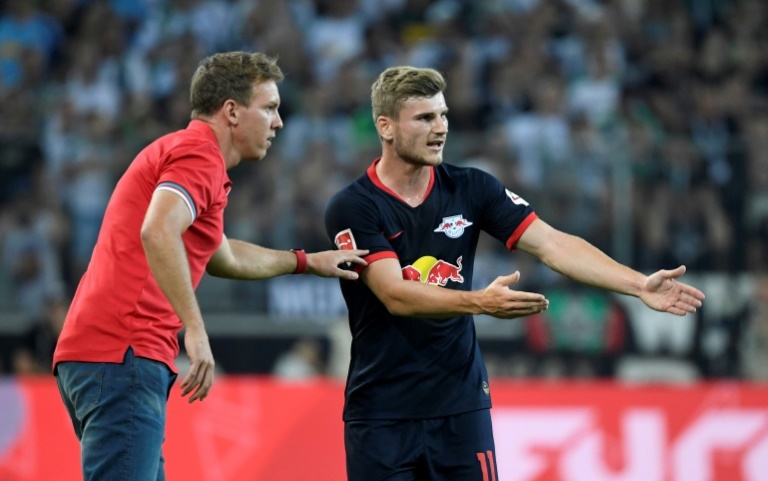 He was also asked about the absence of Timo Werner who has moved to Chelsea: "The good thing is we don't have to play with 10 men, we can replace him. We have enough quality in the squad to replace him. Creating dangerous chances is difficult, many players will have to do that."
"We have more than enough quality to replace Werner"
"Timo is a superb player who has left are scoring many goals, but I also think it's possible other players who were in his shadow can substitute him. We have quality, especially in attack for get over his departure and create goalscoring chances against Atletico;" he added.
Finally, Nagelsmann talked about the two Spaniards signed in the January transfer window, Dani Olmo and Angelino. "Angelino has been extremely good for us. From the beginning, barring the odd exception, he's playing everything. He has done a lot in attack on the left flank. He's a very good footballer. He always has solutions."
"Dani had some problems adapting, but he's now at a great level. He's in very good form, he's very aggressive, he has a winning mentality, even in training," the Leipzig coach concluded.