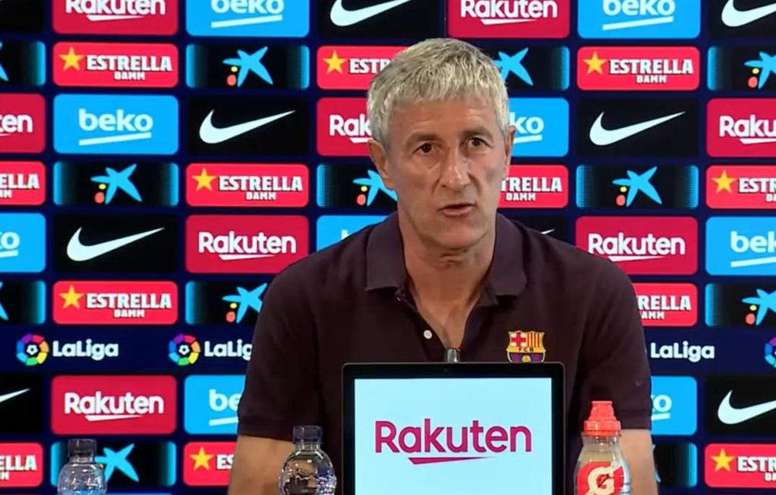 "I don't want to speculate on Messi's future"
Barcelona has a difficult path ahead of them. Villarreal is waiting for a Barcelona that needs to win to stay alive in the fight for La Liga.
The institutional crisis has dominated the headlines once again, along with supposed tensions with the club's superstar Leo Messi, after Spanish sources claimed he could be considering a departure from the club after 2021.
"I'm not going to speculate because I haven't heard anything from Messi. I do not have any evidence. I don't want to speculate because it's not my job. I think Leo is doing well. Everything else is speculation", he said about the future of the Argentinean.
He is Barcelona's number '10' and one of the few who has rarely take a rest, despite turning 33. "I think he's doing well. He's perfectly aware of what he has to do at every moment, in the game. He makes decisions but I don't think age has any influence. I see him exactly the same. I wouldn't know," he explained.
He will visit Barcelona at Villarreal, "one of the best teams to come back from the confinement". "The reality is that they're doing very well. A very talented team, in a great moment, that also defends itself well. It's a rival that's going to compromise us a lot. They are in a very good moment", added Setién.
The doubt in Barcelona's team is in Griezmann, who has been substituted in the two most important matches after the break. "He's fine, I've exchanged a few words with him. He's a great professional, deep down he can understand this situation, as we all have, but he's an extraordinary kid, tremendously professional and it's not going to affect him for when he has to play. I'm sure we'll be able to count on him 100 per cent when he's back on the pitch."