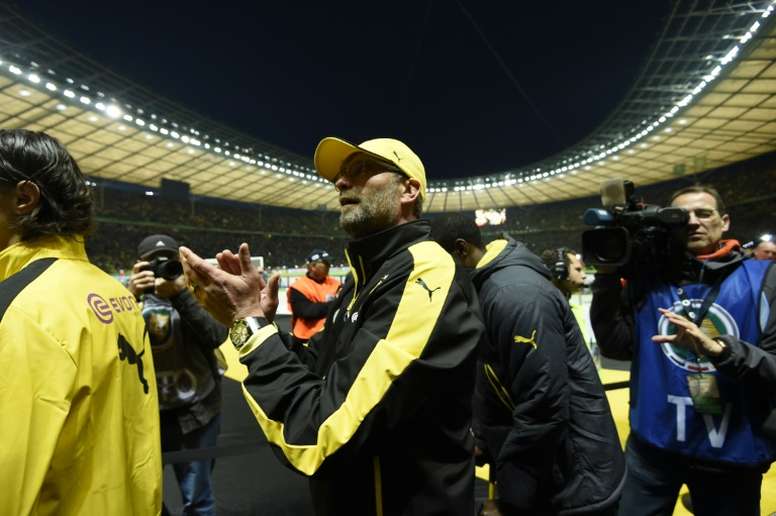 "I don't remember anything of the night we won the Bundesliga"
Klopp himself admitted, in an Amazon documentary about Borussia Dortmund, that he "was really wasted" in interviews after winning the Bundesliga title in 2011.
The celebrations seemed to be wild, according to the German coach. He himself said that "he does not remember much that makes any sense."
"I'm not sure if I ever told anyone. I actually woke up in a truck in the garage. All alone. I remember that, but I have no idea about the hours before that," the now Liverpool coach continued.
Then, Klopp described how he went from that place, which he hardly knew, to Dortmund's celebrations in the city.
"I woke up, climbed out of the truck and found myself in a big factory hall. Then I walked across the yard and saw the silhouette of a man. So I whistled because I can whistle quite loudly and I noticed the silhouette slowed down a little. So I waited and saw Aki Watzke (Hans-Joachim Watzke, Borussia Dortmund CEO). So Aki and I were the only people on this huge yard," he explained.
Klopp and Aki got to their destination thanks to the latter's plan which saw them share the journey with animals. "Aki held up an old Mercedes on the road. It was a Turkish fella in a station wagon. And Aki says 'Take us to the Italian'. "No I won't drive you there. So Aki reaches into his pocket, finds 200 euros and says 'You will.' He sees the money, "OK". Aki sits in the front, I sit back. I kept slamming my head into the side, I was a little tired. And I kept hearing 'cluck, cluck, cluck' What's going on here? I thought I dreamed it. But I didn't. The trunk (boot) was full of chickens.".
Klopp never stops surprising us with his comments.