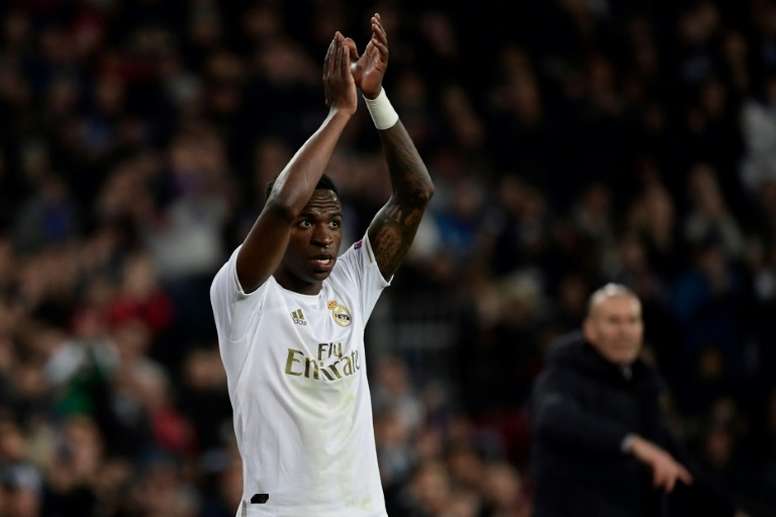 "I don't mind those who say I lack shot accuracy"
Vinicius played 31 matches with Madrid in his first season in white and in a season that ended with the return of Zinedine Zidane to the bench. The Brazilian had to grow up and prove himself quickly, but he was criticised, for example, for his lack of goal-scoring ability in certain moves.
In an interview with the Marca newspaper, the left-winger reviewed his experiences in the face of the health crisis.
"At first it was all very strange. Fortunately, Madrid's medical services were very quick to warn us. From the first moment, the coach and the technical staff have been on top of us. You don't miss the little things until you lose them: taking a walk, going to the cinema, contact with your colleagues...", he said.
Regarding his training, Vinicius spoke for all his colleagues: "I don't think I've gained any muscle. We have all won it because we have worked very hard and in a different way than we have done in our lives. I have heard Zidane say that he learned things until the last training session of his career and I have the same feeling".
The striker knew from the first hour the consequences and demands of being a Real Madrid player, but he assured that he was ready.
"People wanted to immediately see a good player and a boy who should not be affected by anything, but I was prepared for that and to work in silence. To play for the best club in the world has what it has and you have to be good every day and surrounded by the best in the world," he continued.
On several occasions, Vinicius has been criticised for his lack of definition and resolution in some moves and he himself knows he has things to improve on.
"I didn't mind people talking about my lack of definition. I'm the first one who knows he has to improve. To think that I don't have to improve on something is to disrespect my profession. I'm very demanding with myself and when I'm not playing what I think is that I have one day less to work and to show that I have an opening," he said.
As for Real Madrid's objectives, the focus is on La Liga and the Champions League: "We are very keen to come back and win and we want to win this league for the fans. We have a mission ahead of us not to fail and we are not going to fail," he finished.