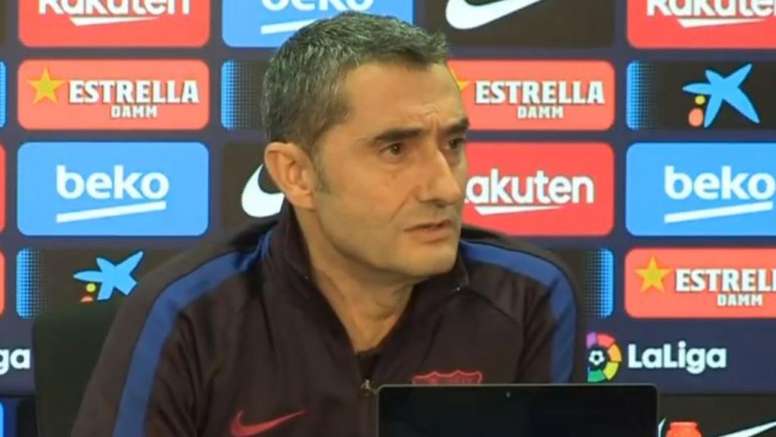 "I am lucky enough to coach Leo Messi"
"I am not thinking about Messi's retirement. It's something natural, Leo is 32-years-old and is not thinking about retiring tomorrow but it's clear that he will at some point. When a player exceeds 30 it always seems closer. We have to see it in a different way, more natural," the coach analysed about Messi's words after winning the Ballon d'Or.
Moreover, Valverde explained that "he is aware of what it means to coach Messi". "The day to day does not let you enjoy it all, with time I will value it more. We can say that we were there in the Messi era", he added.
On the other hand, the Barcelona coach indicated that Rakitic's good performance "is a given". "He has performed at a good level. We are happy with this. We will see what happens," he explained.
The insults that Griezmann recieved at the Metropolitano was another hot topic for the press. "I am not a judge and I don't have the knowledge to know what such a sanction requires. We always just toss the insults to one side, because we know that people go to the games to let off steam, and I don't understand why," he questioned forcefully.
"We face the next game with excitement, with high spirits after beating Atletico Madrid and with a debt to the result and the game," Valverde finished.