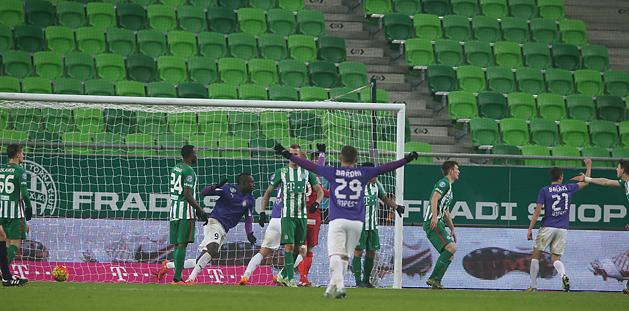 Hungarian ultras out in force for Budapest Derby
Due to increased security measures imposed by the club following the opening of their new stadium, Ferencvaros' hard-core fans had been boycotting their fixtures.
In the earlier stages of this season, the club and fans reached a deal, and the supporters were able to return to the stands, allbeit with a heavy police presence.
The host fans performed a choreographed display just ahead of kick-off, and flares were let off during the match from both sets of supporters, allowing for some spectacular visuals pitch-side.
Despite the lively, somewhat intimidating crowd scenes, the game failed to excite and fans were made to settle with a goalless draw.
April 3, 2018