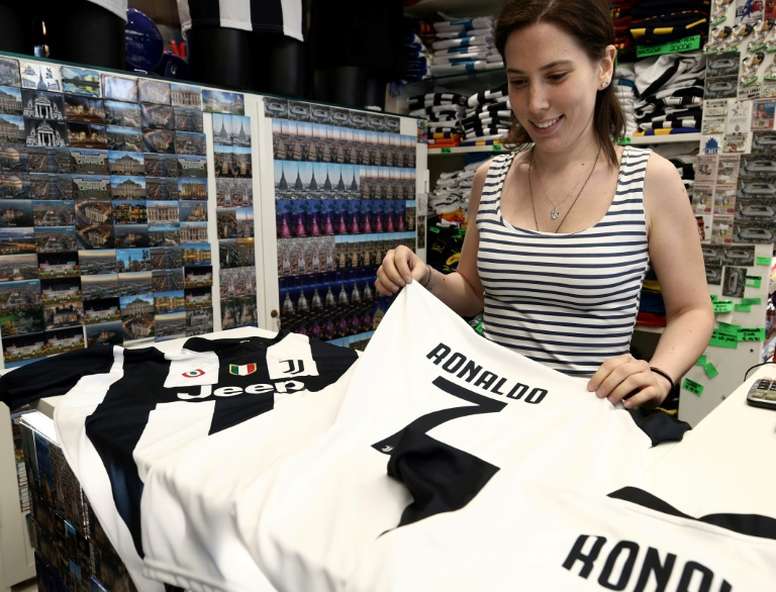 How will the Juventus team look with Cristiano Ronaldo?
The signing of the former Man Utd forward is one of the biggest transfer stories in years, with many thinking that the player would se out his playing career at real Madrid, with whom he has had so much success over the last 9 years.
With the initial excitement of signing the 5-time Ballon d'Or winner an understandable emotion for fans of the 'Old Lady', their manger Max Allegri will actually have to sit down and find a way in to a team that prides itself on its solid defensive foundations.
It seems inevitable that Gonzalo Higuain will be heading towards the exit now his former Real Madrid team-mate has joined the club, which will help the club's finances and open up a place for Ronaldo in the team.
It is not as simple as switching Higuain out for Ronaldo in the no. 9 position, given that Allegri often switched his formations around last season from a 4-3-3, to a 3-5-2 to a 4-1-1 on some ocassions.
While it was possible for him to rotate Higuain and Mandzuckic up front last season, Ronaldo will not tolerate being left on the bench, and neither will the club as they will look for a return on their considerable investment.
Paulo Dybala is a further complication to this problem, with the Argentine wonderkid reaching the point in his career where he will expect to be playing week-in and week-out.
As a result of Ronaldo's lack of mobility in the press that is so familiar in the Italian game, he relied on Karim Benzema to do his runnning for him in the white of Real Madrid. Will Dybala be willing to do that?
Even if that is the case, that will mean leaving out Mario Mandzuckic who adds considerable work-ethic to the front line, or if he is included the pacey and direct running of Juan Cuadrado or Douglas Costa will have to be sacrificed.
If this sounds complicated, that is probably because it most definitely is.
Juventus are already undergoing a significant change in personnel with their veteran goalkeeper Gianluigi Buffon leaving the club, and Andrea Barzagli another likely exit.
A minor exodus in the attacking areas of the pitch could also be needed in Turin.