How to Safely Place Your Bets Online for the Premier League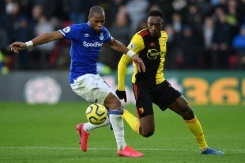 Sports betting has always been part of the Premier League and whether you're new to it or not, you're most likely looking for a safe and best way to place your bets online. This is especially now when it's still best to stay at home while watching the Premier League commence behind closed doors. We're here to let you know how you can safely place your football bets online.
There are just so many sportsbooks online that you can choose from and it can be overwhelming when you're not used to betting on any sport. You can check the 1xbet review by Betenemy to know what you should be looking for when choosing the best bookie or bookies.
Betenemy is a great site to check the reputation and the services that a bookie offers. Checking review sites should be something you should do as this is part of protecting yourself and gambling responsibly. The last thing you want is to end up with an online bookie with a bad rep and regret not checking any review sites for it.
When checking review sites, check what the other punters or customers have to say about a bookie. Does a bookie give its payouts in a timely manner? Do they have great customer service? How great are the promos and bonuses that they offer? Do they offer fair football odds? These are a few questions that could help you determine whether a bookie will be good enough for you.
Check for license and site security
Once you visit the website of an online bookie, the first thing you should take a look at is whether this bookie carries a license. A bookie may carry any licenses from jurisdictions like Curacao, Gibraltar, the UK, Malta, and many other more. These licenses only differ on the requirements needed by the jurisdictions. Some are stricter than others, but what's important is that the bookie carries a license. This just means that it is at par with the requirements of a specific jurisdiction to operate.
Never transact with a bookie that doesn't show any licenses to avoid getting scammed. It's also best to check on the security of a website. You can easily check this through the site's URL. An address using HTTPS rather than HTTP is safer. The lock icon beside the site's URL also means that the site is encrypted, and so this means that your transaction with them is safe and private.
Transact through secure platforms
Another way for you to be sure that you're safely placing your football bets online is by using secure platforms. Many still prefer directly using their credit or debit cards when depositing an amount to their betting accounts and this is perfectly fine as licensed online bookies are secured enough for this. However, you can still try to explore other secure platforms or payment options that add protection to your transactions.
Digital wallets like PayPal and Skrill are becoming a popular option for many punters because these platforms add protection to their transactions. If anything goes bad, these platforms can help you retrieve your money.
You may also want to consider using cryptocurrencies like Bitcoin, Ethereum, Ripple, DogeCoin, and many other more. This is also a popular payment option for many punters because it is typically fast and safe to transact with cryptos. You will not need to disclose your personal and banking information if you'll be making a deposit with your crypto wallet. It could give you a bit of anonymity and full-on privacy.
When it comes to betting on football or any other sport, doing this safely and responsible includes setting a limit. This could mean setting a budget on how much you should only be spending on betting or how often you'll be placing your bets.
Know that you don't need to place bets on every single match unless you're perfectly capable of doing so without greatly affecting your finances. Gambling addiction is a real issue especially in countries where gambling is completely legal. If you can't stop yourself from spending money that you don't have on betting, then seek help.