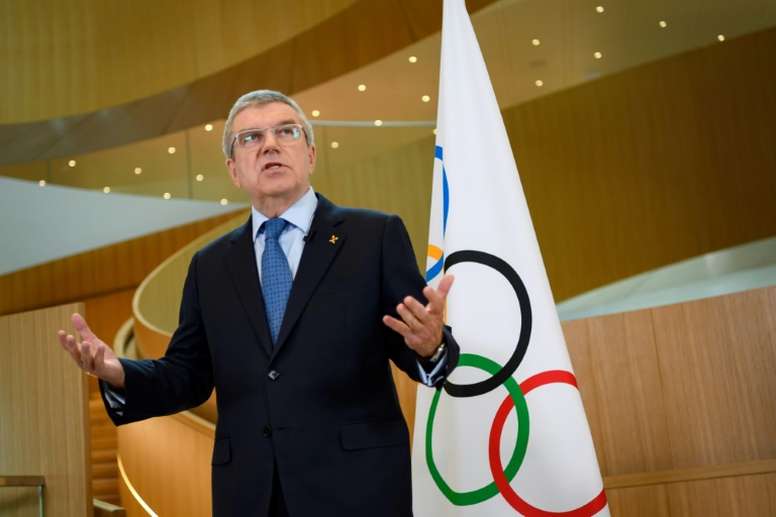 How the coronavirus has hit global sport
Football, basketball, golf, motorsport, cricket and tennis have all fallen victim to the virus that has killed nearly 17,000 people and infected more than 386,000 across the world.
Here, AFP Sport looks at the global impact of the virus on sport:
TOKYO OLYMPICS
-- The International Olympic Committee issued a joint statement with Japanese Prime Minister Shinzu Abe on Tuesday postponing the Tokyo Games until next year. Only two days earlier, IOC president Thomas Bach insisted time was on his side as he gave himself up to four weeks to reach a decision.
He speedily bowed to growing pressure from critics within and beyond the sporting world as the coronavirus death toll mounted.
"In the present circumstances and based on the information provided by the WHO (World Health Organisation) today, the IOC President and the Prime Minister of Japan have concluded that the Games of the XXXII Olympiad in Tokyo must be rescheduled to a date beyond 2020 but not later than summer 2021, to safeguard the health of the athletes, everybody involved in the Olympic Games and the international community," said the statement.
FOOTBALL
Internationals
-- Euro 2020, scheduled to take place in 12 European cities from June 12 to July 12 has been put off until 2021. In a knock-on effect, the women's Euro scheduled for July 7 to August 1, 2021, will be postponed along with the Nations League final stages.
-- The Copa America has been moved from June 12-July 12 2020 in Argentina and Colombia to summer 2021.
-- UEFA has postponed the Champions League, Europa League and women's Champions League finals, originally scheduled for May, due to the coronavirus pandemic, but has given no new dates.
-- In Italy, the hardest-hit European country with over 60,000 cases, all matches -- as well as all major sports events -- have been suspended officially until at least April 3 although administrators say they are not expecting a resumption before May 2.
-- The English Premier League has been suspended until April 30.
-- In Germany, the Bundesliga is on hold until April 30.
-- In Spain, all professional football has been suspended indefinitely.
-- In France, Ligue 1 and Ligue 2 and women's football have been suspended indefinitely.
-- Outside Europe, most top leagues have been affected, with the start of the J-League in Japan delayed, Major League Soccer in the United States and China's top-flight Super League put on hold.