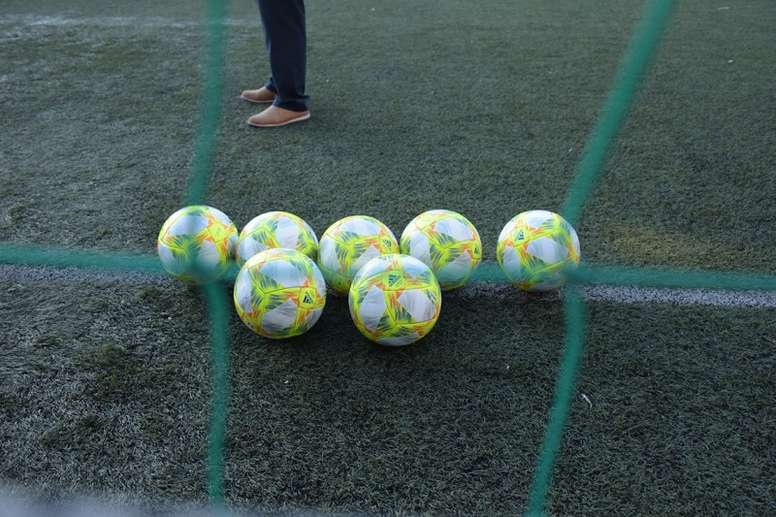 How Fan Tokens Reshape Your Favorite Football Clubs
Several football clubs are turning to "fan tokens" for boosting fan engagement and raising funds. The initial interest in tokens started in 2018, with many popular soccer clubs worldwide considering this innovation. Over the years, many of them had already integrated digital coins into their practice. Let's examine.
What is a Fan Token?
A virtual fan token is a cryptocurrency-based token that can give you exclusive rights to vote for various polls conducted by a club. Additionally, when you buy these fan tokens, you get an opportunity to win exciting rewards, including meeting your favorite players or watching matches as a VIP guest.
Cryptocurrencies are created using Blockchain technology, wherein it contains blocks of transparent and secure information or transaction. It's a virtual currency stored on a complex computer network spread across the globe. A revolutionary feature of these cryptocurrencies is that no single entity or central authority can control or own the data, which prevents the data from being altered. The information blocks are chained with one another by using cryptography, creating a secure and public digital ledger.
Cryptocurrencies are often referred to as tokens or coins, and they're used to replace real-world currencies for facilitating online financial transactions, sales, and purchases. They're intended to function like real-world currencies such as dollars or pounds. Bitcoin is a popular cryptocurrency and is also the first among the lot as it was launched much earlier than other popular ones like Ethereum. Litecoin, EOS, Binance Coin, etc.
How are Tokens Different from Coins?
Technically, tokens differ from the coins as they are created to be used on any other existing blockchain. Tokens work as proof of ownership or membership, so that it can be owned as an asset. They are being used for a variety of purposes, and new specialized blockchains support token, which includes the popular ERC standard tokens and Ethereum.
The value of tokens depends on their popularity and purpose; however, the supply of tokens has limited or fixed supply, and their value varies depending on the demand and supply.
Types of Tokens
Security Tokens: It usually represents an asset or works like an entitlement to dividends or earning streams. These tokens are similar to bonds, derivatives, or equities, and you can expect to make profits from them.
Utility Tokens: Using these tokens, you can gain access to services and goods that companies or organizations launch. You can purchase these and use them for various discounts or get access to premium services. Companies, organizations, and even football clubs use these for raising funds.
Benefits of Owning Fan Tokens
If you're a fan of a particular football club, owning fan tokens can allow you to participate in various fan-led club decisions. Participation in these polls is done through mobile voting platforms. Another attractive feature associated with fan tokens is that you can get hold of tickets to watch the match from an exclusive and secure VIP seat.
Clubs offer a variety of rewards for fans holding a higher number of tokens. Thus, the more tokens you own, the better are your chances of boosting your clout on various fan-led polls. You can keep towards better rewards until you get access to coveted VIP benefits being offered by your favorite football club.
Football clubs across Europe, and the rest of the world are launching their fan tokens as part of their strategy to enhance fan engagement and increase their global fan base, especially in Asia, where the football community is witnessing incredible growth.
Football Clubs Offering Fan Tokens
Since Juventus launched fan tokens in December 2019, several clubs started following suit and launched their customized fan tokens to grow their fan bases. From Atlético Madrid to Paris Saint-Germain and Barcelona to Roma, every reputed football club of Europe has launched their fan tokens. The trend of launching fan tokens has hit football clubs beyond Europe as well and the latest club to join the bandwagon is İstanbul Başakşehir. The day is not far when all big and small clubs across the world would have their fan tokens offering special discounts and privileges to their fans.
Where to Buy Fan Tokens?
Socios.com and Chiliz are two of the most popular and trustworthy platforms to buy fan tokens, and the prices of tokens range anywhere between $2 and $5. However, before you indulge in online financial transactions, it's imperative to install a VPN on your device for complete security. A VPN secures all communications between your connected device and the server. Even if you're using public Wi-Fi, a VPN provides a secure tunnel for all data exchanged between the server and device. The end-to-end data encryption technology prevents unnecessary eavesdropping when you're buying or selling fan tokens online.