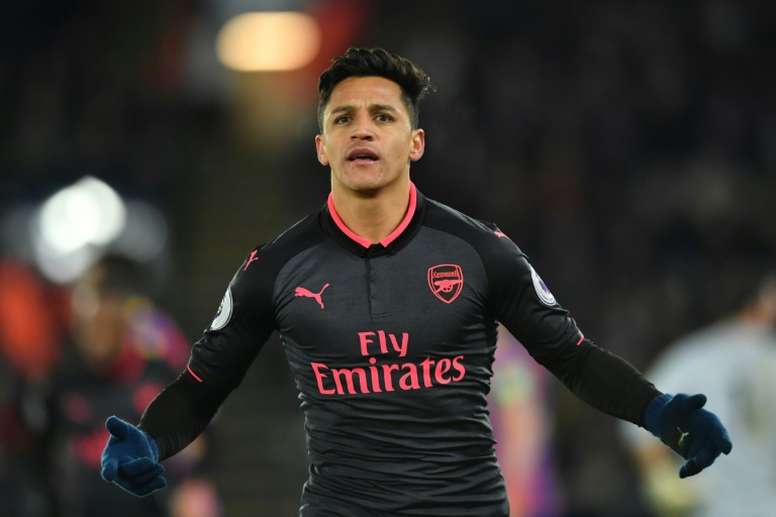 How does Sanchez fit into Pep's plans?
Pep Guardiola is spoilt for choice when picking his forward players, with Sergio Aguero, Leroys Sane and Raheem Sterling all performing superbly for the runaway Premier League leaders. Gabriel Jesus also contributed to the 64 league goals netted by the Citizens this season, and it is perhaps the Brazilian's two-month spell on the sidelines that will see Sanchez complete the switch to the Etihad as early as January.
Liverpool follow City with 50 goals in the top tier of English football, largely thanks to their heralded 'Fab Four' which was undone a few days ago by Coutinho's departure to Barcelona. Guardiola is looking to deploy a 'Famous Five' with Sanchez, but do City need the Chile forward?
Five players who will not subscribe voluntarily to a place on the bench in big games, but will help the City boss to establish his much-favoured rotation system as they maintain their pursuit for trophies open on four different fronts. The season is long and squad depth is necessary when in contention for success. If they reach the final of every competition, Guardiola faces a potential fixture pile-up and several options in attack will be welcome.
At around £20 million, Sanchez proves a bargain in the current hyperinflated market and Guardiola certainly knows how to get the best out of the former Barcelona forward after working together at the Camp Nou. If he signs, Sanchez will cover for Jesus and will be the alternative to Aguero up front, but the Chilean can play in virtually any attacking position. Sterling may miss some games and Sane will have fewer chances to fly down the wing.
"He can do that but he is better between the lines, closer to the goal," Guardiola said in an interview last season. His clynical eye for goal, tecnical ability and creative talent allow Sanchez to drift into any position of the final third and pose a threat, bringing his teammates into play. The Gunners wantaway star also possesses an innate winning mentality that will bolster City's options in competitions such as the Champions League as rivals get tougher
The Chilean's addition will provide different options and the chance to change formation depending on the opposition City are faced with. Due to the physical demands of Pep's style of play, Manchester City could certainly benefit from the services of Alexis Sanchez. More so, they may just need him.