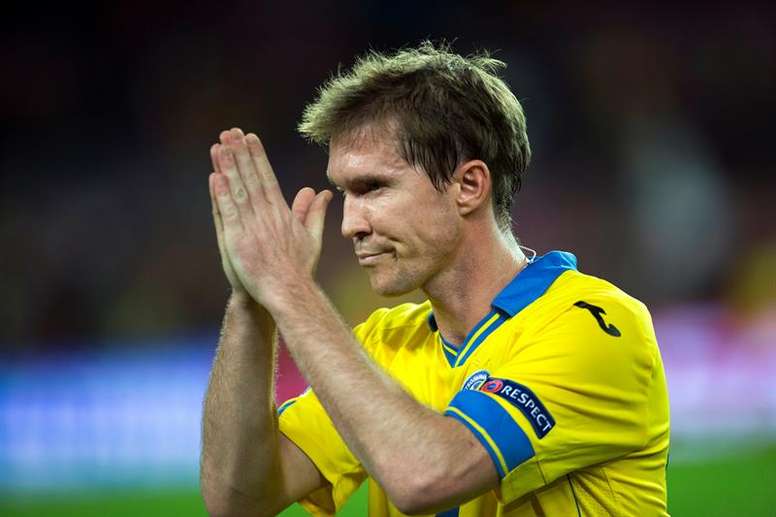 Hleb: Ronaldinho and Deco turned up drunk to training
Hleb appeared on Belarusian radio channel 'Skameika Osnovij' to talk about his time at Barcelona, and he didn't hold back in his criticism of Ronaldinho and Deco. The midfielder, who still plays for Bate Borisov, insisted that he didn't want to move to Barça, but that Pep Guardiola's persistence eventually paid off.
It's not the first time that Hleb has spoken badly of his time at Camp Nou, where he spent just one season between 2008-09. Last October, he told 'The Guardian' that "Everything that came after moving to Barça was a mistake for me. I lost my best years".
On this occasion, the Belarusian attacked Ronaldinho and Deco for their alleged behaviour during an era that had nothing to do with Hleb, as he arrived after the two stars had left Catalonia.
"Ronaldinho and Deco came to training drunk. Do you know why Barça sold them? Because they were afraid that they would lose Messi," he argued.
Hleb wasn't done there, and continued by speaking about how he regrets his decision to join the current Spanish champions. "I didn't want to sign for Barcelona. I wanted to stay at Arsenal or go to Bayern, but my agent insisted that Guardiola had called again and in the end...".
He also recalled a conversation he had with Thierry Henry as he was negotiating his signing for Barça: "Why do you want to come to Barcelona? Call me and I'll tell you what it's like," asked the French striker, to which Hleb replied: "I don't have your number".