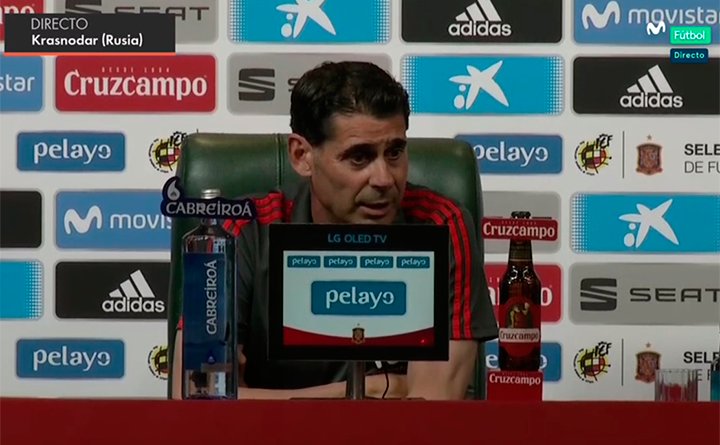 Hierro: 'Two days doesn't change two years of work'
Spanish Football Federation president Luis Rubiales started off the conference by thanking Hierro for accepting the position at short notice, one in which the former Real Madrid player knows thanks to his experience as the team's sporting director.
That was Hierro's cue to take the stage, and he understood the challenge at hand: "I accept this responsibility with courage, knowing that we have a group of players who have been working toward the World Cup for two years.
"I have been the sporting director and I understand everyone's enthusiasm is great and I could not let them down.
Turning his attention to the tournament itself, Hierro added: "What cannot be changed in two days is two years of work, a large part of the staff is still with us, we have seen videos of the next game, we have to be smart, coherent and from here to Portugal, we do not have much chance to change.
"The team is excited, we have a great opportunity and the focus has to be on what we have come to expect, which is to fight for the World Cup. These two days do not serve as justification.
"My job is Portugal, and then the next and the next. We aren't thinking about anything else other than the World Cup".