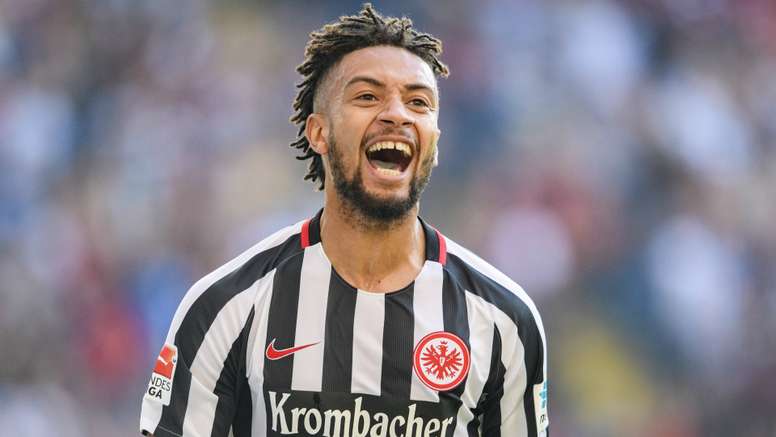 Hector: Players go down easily in Germany
Chelsea defender Michael Hector says players in the Bundesliga tend to go down easier than those in the Premier League.
The 24-year-old centre-back is on loan at Eintracht Frankfurt from the Premier League side and has made eight appearances in the Bundesliga this season.
Having spent six years contracted to Reading, the Jamaica international had a plethora of loan spells in the English lower leagues and one in Scotland, and he feels there is a better flow to the game in England, though he insists he is enjoying life in the Bundesliga.
"The further down in the standings, the clubs play harder!" he told 'Bild'. "It is physical. You don't just need six foot four players in the Premier League, but a lot of fighters.
"You have to change your style of play in Germany because the players go down more easily here. You have to control your tackle as much as possible so that no body contact occurs. Even if you play the ball, you do not know if the referee will still whistle because you touched the opponent. If you play the ball first in England, nobody complains about body contact. It goes on. The game in the Bundesliga is definitely more emotional.
"What I think is missing in comparison to the Premier League is the feeling to let a game run a bit more. The referees whistle a lot. I think the Premier League has so many spectators around the world because there are fewer interruptions and the game simply stays in the flow.
"In England, you can talk with the referee, make a joke, and he laughs. Here you are usually sent away. The referee is always at a distance".
While Hector is happy in the German top flight, he admits he has been frustrated at being left out of the first team on occasion, but maintains that is normal.
'Sturridge's time at Liverpool is up'
"When a footballer says he's not frustrated when he's not playing, he's in the wrong job, but sometimes you have to learn to help the team from the bench and to fight for your chance. I can tell myself that Eintracht have not yet lost patience with me.
"The winter break is good for me. I can relax with my family, think about the first half of the season and prepare for January so I can fight to get into the team. I know I can give the team even more than before".