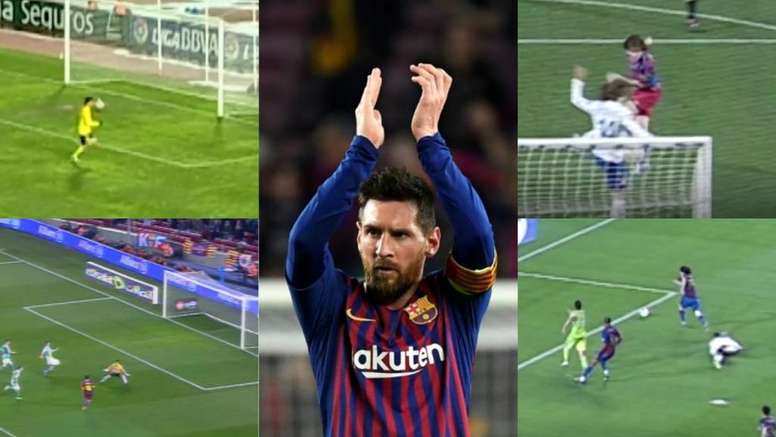 Headers, left foot, right foot... Messi's best goals in the Copa del Rey
Leo Messi is one of the great scorers of modern football and it does not take long to find compilations of the Argentine star scoring goals in every possible and imaginable way.
In the Copa del Rey, Barcelona's attacker is expected to once again prove his dominance as he always does. Throughout all his appearances in the knockout competition, Messi has scored some memorable goals.
Undoubtedly, the most famous of all is the one he scored against Getafe. His 55-metre zigzag between six rivals was an anthological work of art that has remained in the public's mental archive.
More than ten years after that goal, the Argentinian has continued to impress the world. Year after year, the number 10 leaves a new stunning goal to add to the compilations.
Here are some of Messi's best goals in the Copa del Rey.