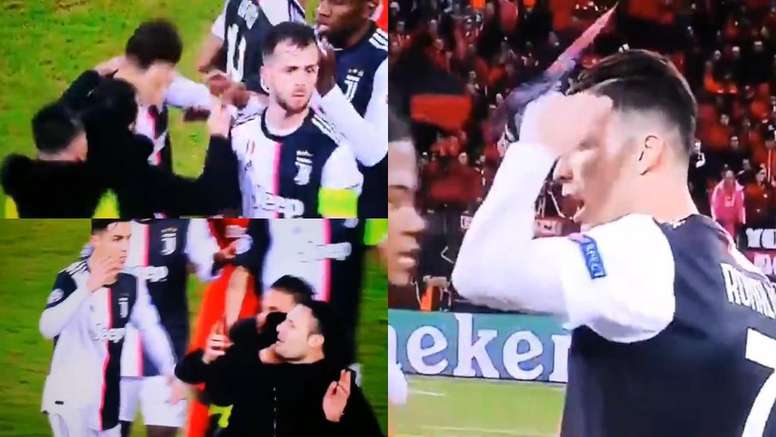 He wanted a picture and CR7 responded with a kick
Juventus closed the Champions League Group Stages with another, well deserved three points against Bayer Leverkusen, although the news was all about the stands.
On two occasions fans managed to break through past the stewards and find Cristiano Ronaldo.
11 de diciembre de 2019
With the first there wasn't much of a problem and he was taken away by security. But the second grabbed his neck to take a picture and Cristiano was frightened and kicked him, although it did not look to hurt him in any way.
Cristiano ended the Champions League Group Stage with only two goals, although he had several disallowed that would have raised this number. Despite the few goals from the Portuguese, Juventus have earned 16 out of a possible 18 points available in this first phase.