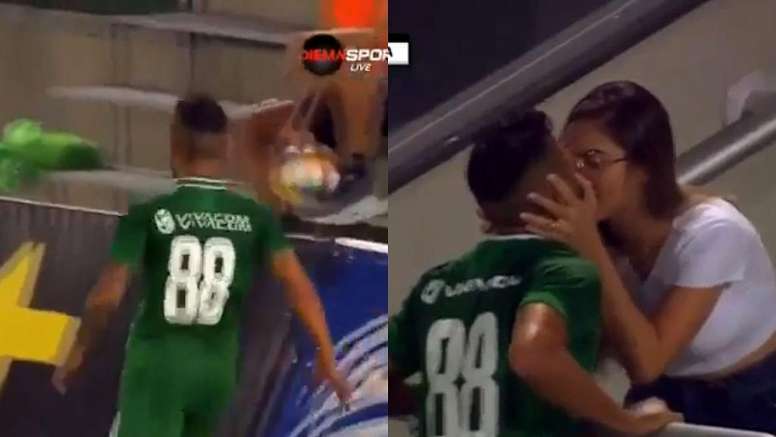 He scores a goal, kisses his girlfriend and the goal is disallowed!
The Brazilian is one of the stars of his team. He has been in the squad for various years and he has been one of the top scorers for the team for the last three years. He has not made less than 44 appearances per season recently and he continues to have good numbers in front of goal.
In the match against Slavia Sofia, he was about to what he does best: break the deadlock. In the 78th minute, he scored a goal after a teammate gave him a low lateral pass which he sent into the back of the net at the back post.
He ran towards the stands, jumped on the advertising hoarding and went over to his girlfriend, who smiled. Then, they passionately kissed each other while the goalkeeper quickly got the game going again: the goal was disallowed for offside and neither him nor his girlfriend had realised.
The footballer was perplexed when he turned around to see that he goal had not counted. He had to run back onto the pitch between while he was with his partner, the match was still going on.