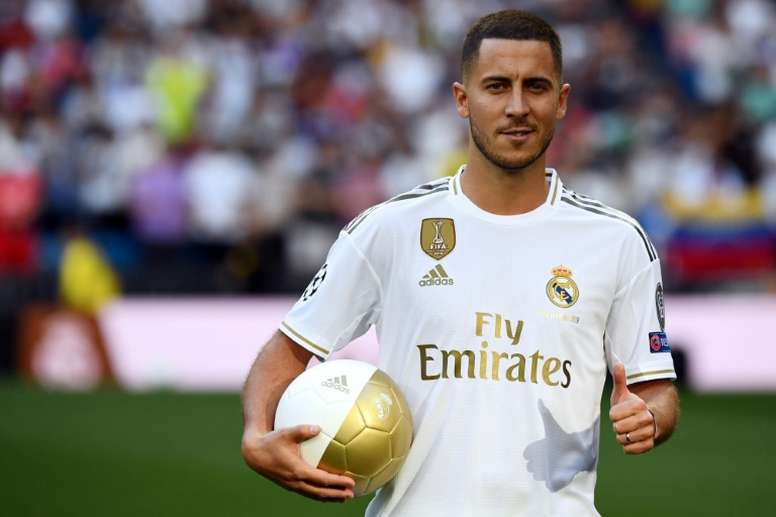 Hazard still waiting for number 7 shirt
When Eden Hazard was presented as a Real Madrid player on 13th June, he wore a shirt without a number. All the rumours suggested that he would take the number 7 shirt but, nearly a month on, Real's biggest summer signing is still being made to wait.
With Luka Modric already occupying Hazard's preferred number 10 shirt, the only other number that holds any weight for the Belgian is the number 7 - previously worn by club legend Cristiano Ronaldo. The number was given to Mariano last season, but he struggled to live up to it through injuries and a lack of opportunities.
Mariano appears no closer to a Madrid exit, however, although 'Los Blancos' are hoping that the fact he doesn't feature in Zidane's plans for next season will push him towards the exit door.
If Hazard does end up inheriting the number 7 shirt, he will take on the responsibility of a number that has been worn by Real Madrid icons, such as Ronaldo, Raúl, Juanito, Amancio, Butragueño and Kopa.
Despite the importance of said shirt at the club, Hazard would no doubt jump at the chance to take the number 10 shirt if Luka Modric leaves the club whilst he's still there. This, after all, is the number that the Belgian wore at Lille and Chelsea and still wears with his national team.