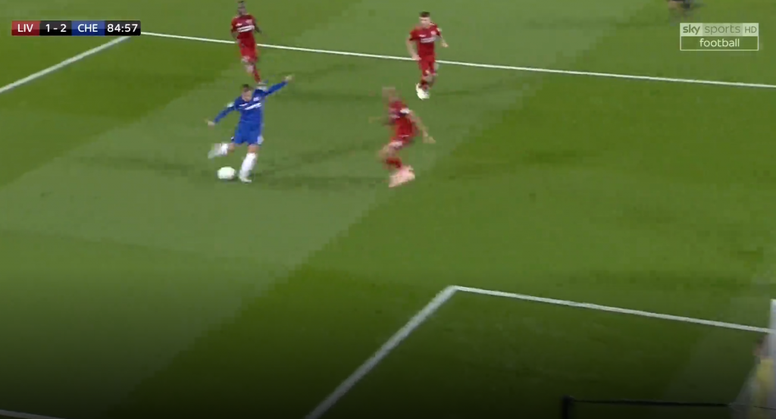 Hazard scores brilliant goal, Emerson gets his first for Chelsea
Emerson got his first goal for Chelsea as he equalised against Liverpool in the EFL Cup clash at Anfield.
Keita fouled Victor Moses on the left hand side, with Sarri's team punishing Liverpool form the resulting effort.
Hazard whipped the ball in, as Liverpool held a high line. Despite the high line, they didn't track their men - with Emerson left free to tap in a rebounded save from Simon Mignolet.
Moments later, Eden Hazard turned the game on its head for Liverpool.
The Belgium international did brilliantly to glide through the Liverpool defence, beating three, before firing the ball home past Simon Mignolet.
Hazard's combination of strength and power was too much for the Liverpool defence, as he helped secure the cup win for Sarri's Chelsea.
September 26, 2018
Hazard scored his 6th goal in 7 appearances this season, with the Belgium international scoring four goals in his last seven appearances at Anfield.