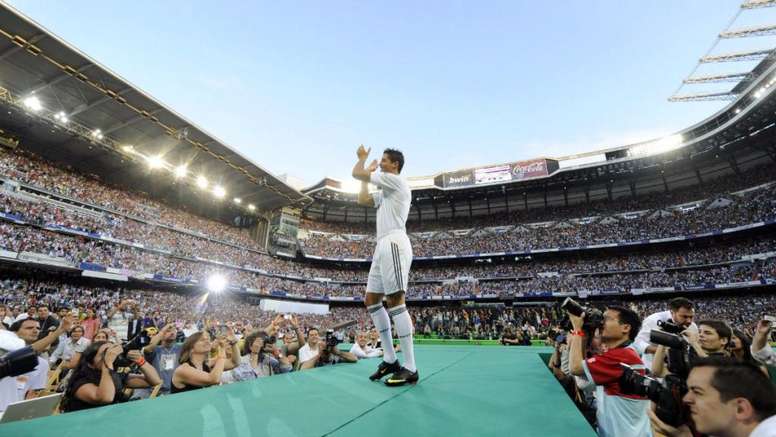 Hazard's first test to surpass Cristiano Ronaldo
It's been a while since the Santiago Bernabéu has experienced large presentations. The club's most recent philosophy was to sign youngsters and to help their reach their full potential within the club.
But not so long ago, the Bernabeu would host some of the world's biggest stars and make grand presentations. Zidane, Ronaldo, Beckham, Kaka were all a part of it... And now with Hazard, the tradition is back.
Cristiano Ronaldo's was one of the last large scale presentations. 70,000 Real Madrid fans met in the stands of the Bernabéu to welcome the Portuguese star that would go on to spend 9 years with the Blancos.
Now, with Eden Hazard, they recover a tradition which they hope will be bigger than ever. Therefore, the goal, at least according to the newspaper 'AS', is to beat the record of attendance for Hazard's presentation.
Hazard will be the most expensive signing in the club's history. And that deserves celebrations and a presentation fit for a player of such a caliber.
The opening act will be Luka Jovic, another Real Madrid signing. With a lower media profile, the striker does not have time for a big presentation, as he must join the Serbia U21 team to play in the European Championship.
Thus, on Thursday afternoon (19.00) the big show is on. And now, fans are hoping this is just one of many presentation events this summer...