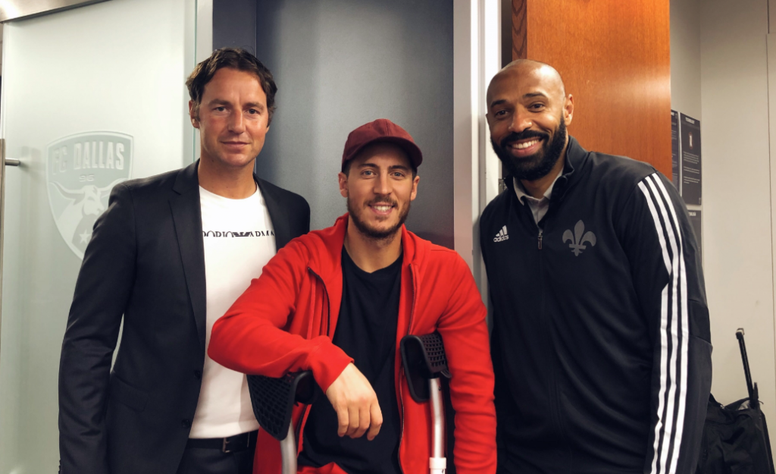 Hazard's first post-op photo
Eden Hazard is already counting the days to return to the pitch in an official match, much like any other Real Madrid fan. The Belgian has had surgery and could play before the end of the course.
The surgery was a success and Eden has already been discharged from the hospital after observation. Three days later, the Madrid player was already spotted all-smiles.
Hazard, who is still in the United States, went to watch the match between Dallas and Montreal Impact in the Major Soccer League with his two crutches, this being his first appearance after the operation.
The MLS club shared an image on social media with Thierry Henry, the team's current coach, and Olivier Renard, who is the sporting director of the Montreal Impact.
Hazard will now travel to Belgium to begin his recovery with a trusted physiotherapist at home, and then return to Madrid to further his training.
March 8, 2020