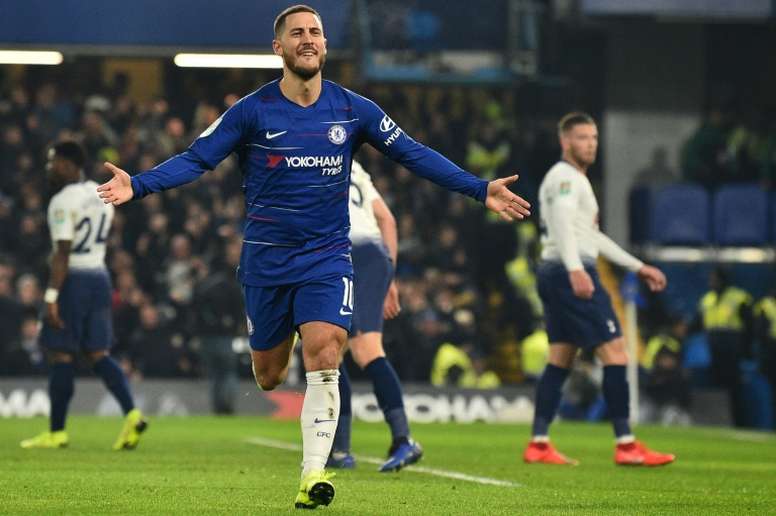 Hazard denies having an official offer from Real Madrid
It seems as thought Hazard will arrive at Real Madrid sooner or later, with the rumours getting stronger and stronger and both Hazard and Zidane openly admitting their admirations for one and other. The Belgian has not re signed at Chelsea, with his contract running out in 2020, with the risk for the London club that Hazard stays this summer before leaving for free the season after.
However, despite the various rumours from a multitude of different media sources, Hazard has denied having actually received an offer from the Spanish giants - "There is nothing to say. I am only concentrating on the match against Cyprus, that is all I'm thinking about. Hazard said in his press conference before the Cyprus v Belgium Euro 2020 qualifier this evening.
Sky Sports have previously said that Chelsea have rejected an initial 70 million pound offer for their star player, as they want somewhere in the region of 100-120 million pounds for their man. The imposed transfer ban on 'the blues' would mean that should Hazard leave, they'd be unable to sign anyone as a replacement, although Dortmund's Christian Pulisic will join Chelsea after the deal was done in January to join in the Summer.
Hazard joined Chelsea in 2012 and has won the Premier league twice, (in 2015 and 2017) the FA Cup last season, The League Cup in 2015 and the Europa League in 2013.
Keep up to date with all the latest Real Madrid transfer news and rumours, here.