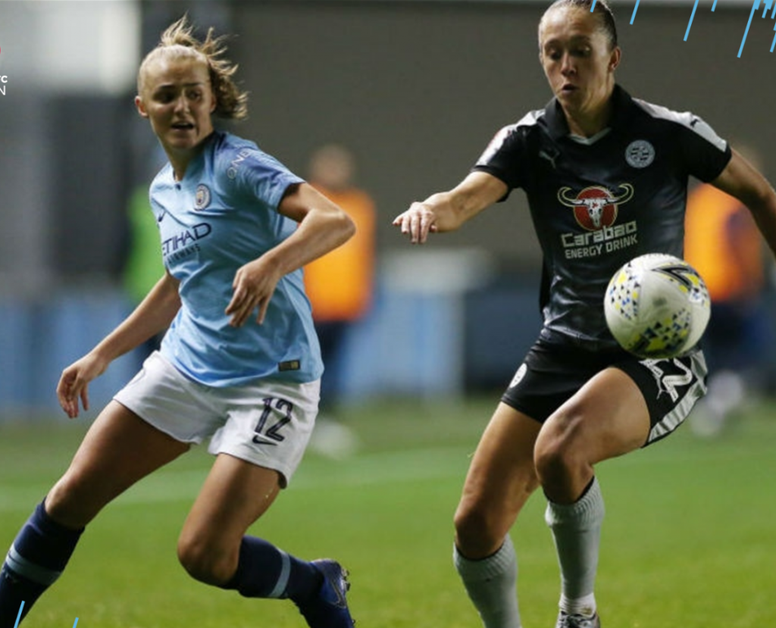 Hayes: WSl 'Refereeing an embarrassment'
Hayes comments come after the coin toss before a recent Women's Super League match was replaced by a game of rock, paper scissors, after the designated official forgot to bring a coin to the fixture.
The match between Manchester City and Reading, in the top division of women's football in England, was left leaving a bad taste in the mouths of senior figures in the game.
England international captain Steph Houghton was one of the team captains involved in the ridiculous events.
Match official David McNamara has been suspended by the FA for 21 days after accepting a charge of 'not acting in the vesr interests of the game'.
October 26, 2018
The Football Association released a full statement on the issue, which read as follows:
'The FA can confirm that referee David McNamara has been suspended for 21 days, starting from Monday 26th November, after accepting a charge of not acting in the best interests of the game.
'This follows an incident in the WSL match between Manchester City and Reading on Friday 25th October when he failed to determine which team would kick off the match by the toss of a coin, as required by the Laws of the game.
"McNamara will return to duty from Monday 17th December.'
November 14, 2018
Chelsea Women FC manager Emma Hayes has since spoken of her anger about the incident, slamming the standard of refereeing in women's football as 'an embarassment'.
In an interview with 'Sky Sports News', Hayes said: "That just about sums up the quality of refereeing involved in our game, the fact they don't bring a coin. That basic level of professionalism needs to be in place. I think it's an embarrassment."
She continued: "I know that the FA are working hard to address that, but I think until the FA are in a position to make decisions and not have to go through quite an aged process through the board, I think we'll see more and more progress in the women's game, once the governing process changes."
Hayes revealed that the controversy had caused anger among many in the women's game, explaining: "It's something the players spoke about and were asked what they thought about it. When it's live on television and you're trying to pitch the sport in a certain way, it's not ideal and I hope that those officials have been reprimanded in a serious manner, much in the same way a player would if they conducted themselves in an unprofessional manner."