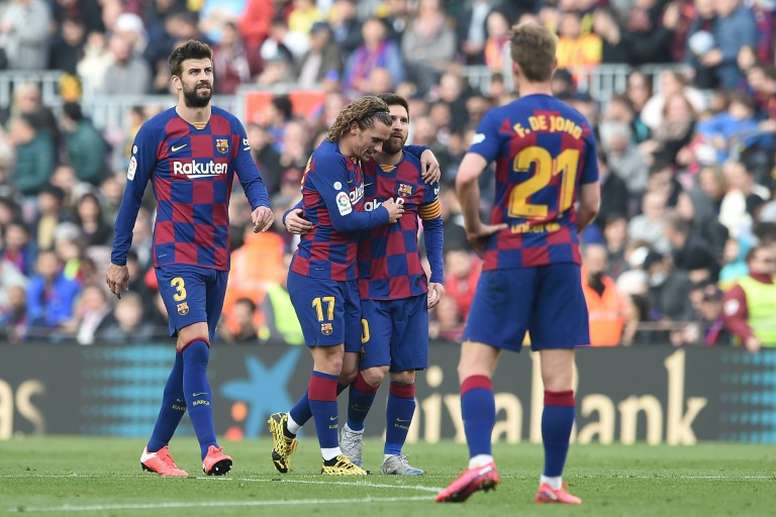 "Having Messi influences Griezmann's performance"
It is obvious that the figure of Leo Messi acts as an element of distortion for any other attacker that plays alongside him. But the ex-player Meho Kodro went further on Thursday when he assured that Griezmann's lack of importance with Barca is due to the presence of the Argentine in the team.
"I see it from the outside and it's very easy to give my opinion, but when you have Messi by your side everything influences you and you have to adapt to that situation. I imagine that he will have all the freedom of movement, but having Messi there influences Griezmann's performance", he opined on the show.
"Honestly, I expected a little more from him. He is a player who can give more and at Atlético Madrid he was doing it. Barcelona are always more complicated. Their way of playing is different and I imagine they are still in that adaptation phase. He is not doing badly at all, but I know that he can give more", Kodro added.
The Bosnian is one of the men that know the Frenchman best, has he coached him when he was at the Real Sociedad youth team. "I had Antoine as a player when he was 17 and that same season he began to take on a physique that allowed him to develop the talent he had inside. He looked like a very introverted kid, very talented", the now manager recalled.
Despite everything, he denied that there could be an affinity problem. "I think Messi passes the ball to him and I don't think there's a problem there. When I say that Messi influences, I mean that when you have a player of that size, psychologically he does impose. Many times the team around him has it in the head," he concluded.