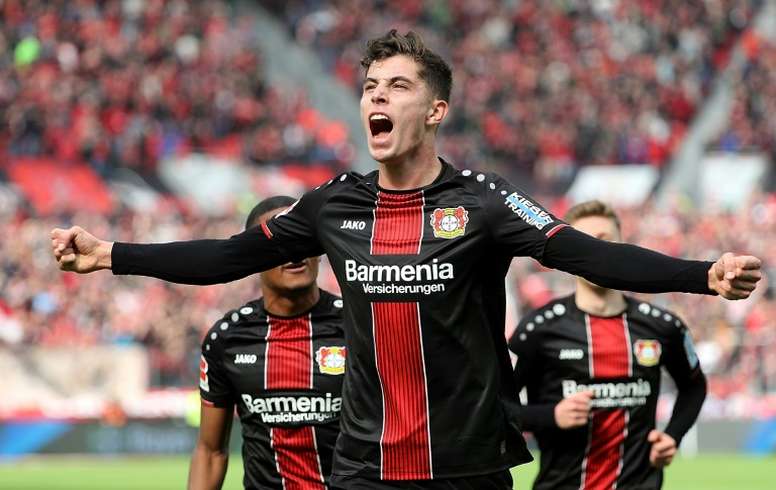 Havertz dreams about Real Madrid who are not giving up on him
Kai Havertz is one of the most sought after players in Europe. The Bayer Leverkusen attacker has been performing at a great level for several seasons and his performances and outstanding numbers mean the top European clubs want him. Havertz, 21, has got 44 goals and 27 assists in 144 appearances.
Real Madrid are interested in the German and so is the player. There has even been talk of initial offers for the footballer.
The paper 'Sportbuzzer' says that Havertz's first option is La Liga. And out of the Spanish clubs, Real Madrid are his preferred choice. Seeing how other young stars are doing at the Bernabeu seems to be something Havertz likes.
Therefore, Real Madrid have accelerated talks and have apparently even put in an initial offer. The cited media outlet reports that Bayer Leverkusen have said "no" to this first offer, 'Bild' says that it was 80 million euros.
Although Madrid will not throw loads of money at him, they are planning to continue negotiations. But they are not the only ones interested in Havertz. Bayern Munich are also in a very good position, according to 'AS'.
What seems clear is that the player will leave Bayer Leverkusen. That is what the director general Fernando Carro told 'Kolner Stadtanzeiger." "In Kai's case, we are noting that there are lots of clubs interested in him. He has been with us for 10 years. I note the keenness of the player to make his next move in the near future."