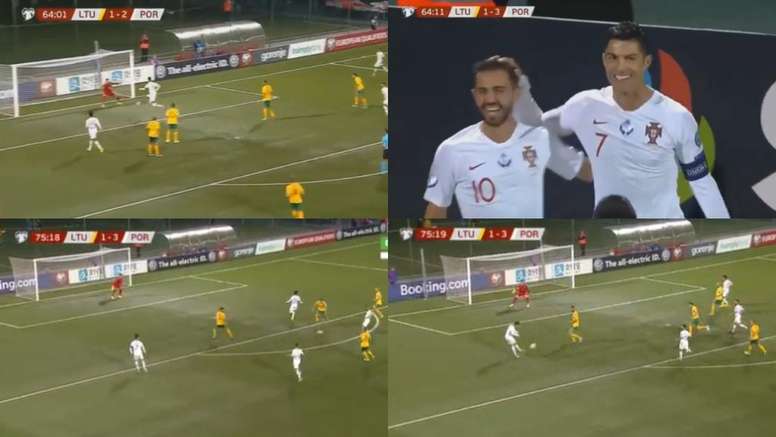 Hat trick? Cristiano scores 4 against Lithuania
Cristiano is unstoppable and very few stars of his age have managed to maintain such a high level in clubs and national teams as evidenced by the Portuguese star.
The captain of the Portuguese national team led by Fernando Santos, sercured a very important victory, that was complicated after 30 minutes after the Lithuanians equalised.
But then, Cristiano appeared. First to put Portugal in the lead at the 62nd minute and then to score a total of four goals only to be substituted, with cheers and applaused from the fans.
Both goals, the third and fourth, assisted by Bernardo Silva, with whom he forms a lethal couple. First thanks to a side center from the right to seal the hat trick and again at the first touch to place the ball away from Setkus at 1-4.
With little or nothing to prove on the grass, Fernando Santos entered Guedes in 79th minute 'to the detriment of his captain, who gave the Lithuanian fans the last update of his fitness status.