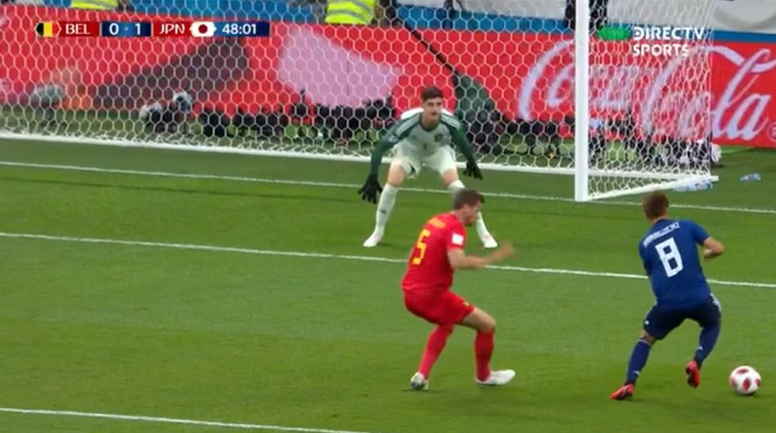 Haraguchi fired in the opening goal for Japan
In an unexpected turn of events, Japan took the lead against Belgium in the round-of-16.
Belgium's Jan Vertonghen made a meal out of an interception, allowing a through ball to make its way to Haraguchi.
Haraguchi slowed his pace, looking like he may lose the ball, but then cut out wide, and unleashed a low drive to the opposite corner of the goal.
Courtois looked stunned, as did the Belgium fans.