Hamsik may see out career at Napoli

BeSoccer
5 years ago
216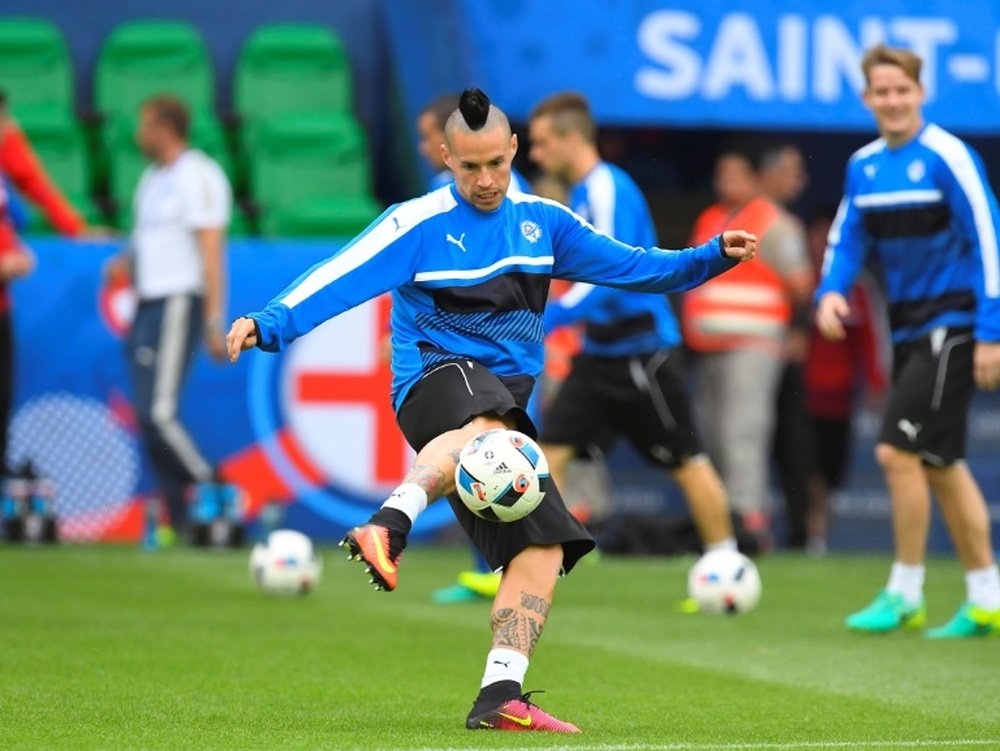 Marek Hamsik in training for Slovakia. BeSoccer
Marek Hamsik believes he may never leave Napoli and will discuss a new contract with the Naples club in the near future.
Bayern Munich are rumoured to be interested in the Slovakian but Hamsik himself has labelled these rumours as "nonsense".
"I don't know anything about that, it's nonsense. Even if I got any offer, I'd certainly offer an opinion.
"I feel good at Napoli, and I can imagine finishing my career there. Now what will be important is how the club reacts.
"Even before the Euros we had a first round of talks on the terms of a new contract. If they agree, I'll stay.
"However, if not, I'll have to make arrangements accordingly. Now I want to take some time off and spend it with my family, who I've been away from for too long," he told Slovakian media.
Therefore, it seems as though the only way Hamsik will leave Napoli is if he rejects the contract put in front of him by his current club.
Mentioned in the news story
Marek Hamšík

Bayern München

Napoli

Serie A

Bundesliga