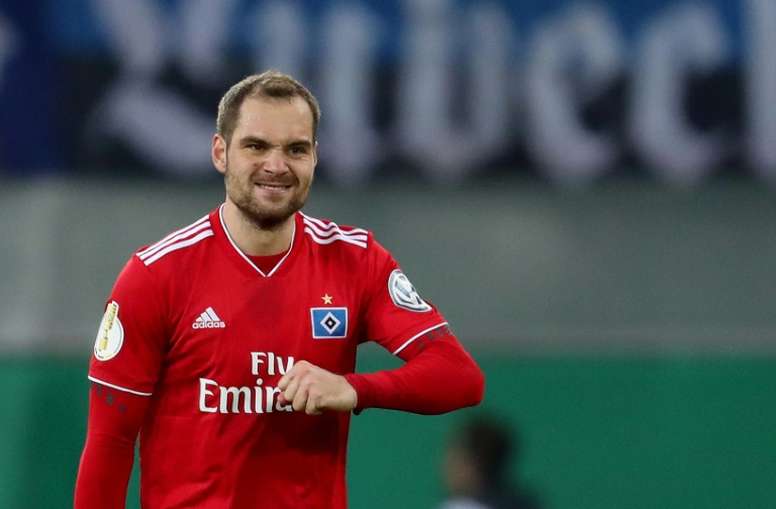 Hamburg collapse sees them marooned in Second Division
On 10th March, a high-flying Hamburg travelled to local rivals St Pauli and thrashed them 4-0. They sat second in the league, just one point behind leaders and eventual champions Cologne, but have not tasted victory since that day.
Five defeats and three draws later, the former European champions find themselves in fourth position and set to miss out on promotion altogether, barring a final day miracle - they trail third-placed Union Berlin by three points, and need to overturn a -21 goal-difference to make it to a playoff for promotion.
Hamburg have always been one of Germany's biggest clubs, and until last May, had never been relegated from the Bundesliga in its 55 year history - a fact that was marked by a clock in the corner of their Volksparkstadion home.
They had been flirting with relegation for a few years, but they finally dropped out of the top division amid scenes of rioting and protests when they hosted Borussia Monchengladbach at the end of last season.
Promotion this season, then, was of huge importance to fans of the German side, and their failure to oblige first time around is expected to lead to more protests and recrimination this weekend against Duisburg.
That is, however, if anyone shows up. Tickets for the game sold out months ago as fans anticipated a promotion party, but now an estimated 6,000-7,000 fans have put their tickets up for resale.
One wrote on an eBay advert: 'My friends do not want to go and I don't want to go alone - the tickets cost 73 euros before I put them in the oven.'
Another wrote on their listing: 'If anyone still wants to see the misery or wants to whistle or rant for 90 minutes, or if anyone still believes in a miracle, they can get a ticket from me.'
After fingers have been pointed and the finger-pointing is over, Hamburg must avoid history repeating itself by securing promotion back to the Bundesliga next season.