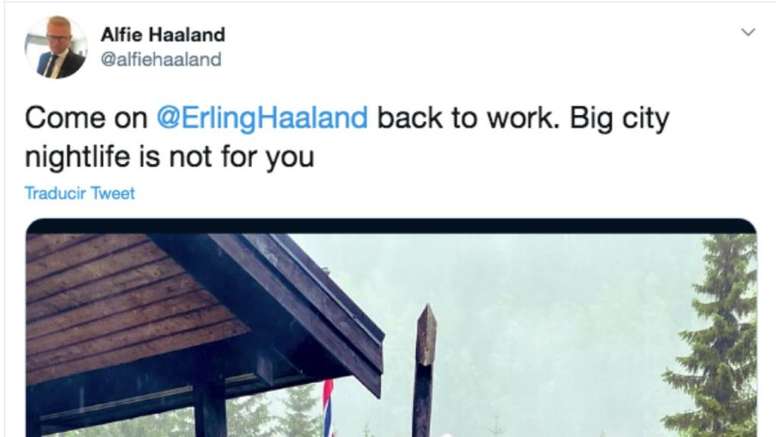 Haaland's dad publically tells him off after club mess
Erling Haaland, for the first time, wasn't news because of sporting merit or a record. Without football, his presence in a nightclub, which allegedly didn't go very well, put him under the spotlight.
The photos and videos went around the world. And they even provoked the player's father to take a public stand. He did so with a piece of advice that sounded like a slap on the wrist.
"Come on Erling, back to work. Big city nightlife is not for you", he wrote on Instagram alongside some text with a garden utensil in his hand, as if he were reprimanding him with the gesture.
One of the issues that Haaland is always praised for is how he takes care of himself off the field by going to the gym and eating. But scenes like the ones that happened remind us that he is still a 19-year-old boy, and now on holiday.