"Guardiola will stay at Man City because he's very calm"

BeSoccer
1 month ago
1.1k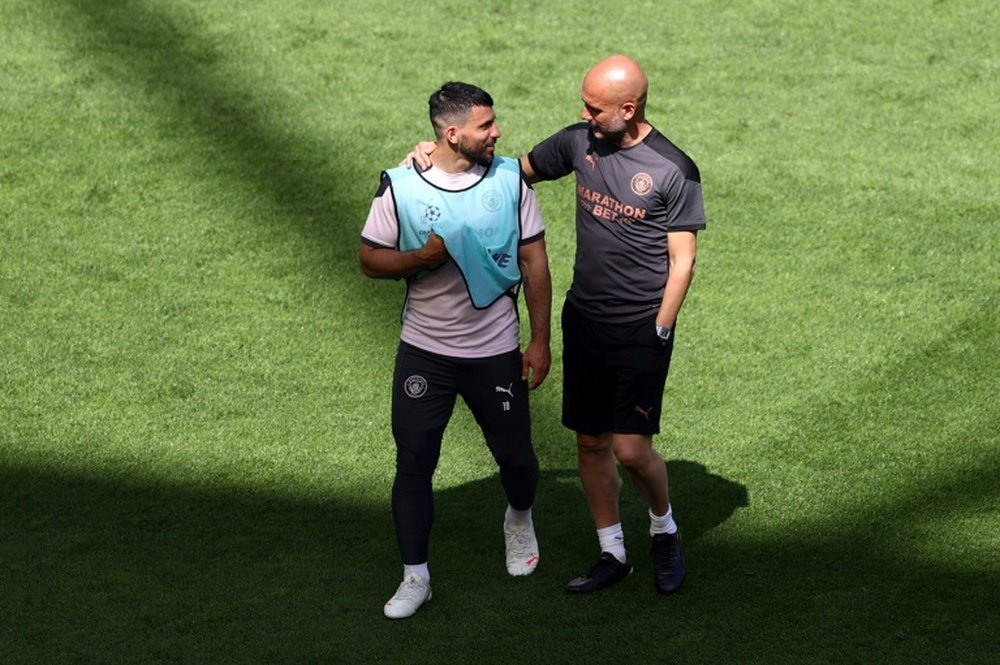 Aguero showered Guardiola with praise. AFP
In a broadcast alongside Oscar Ruggeri and Carlos Tevez, Aguero spoke after Man City's defeat and he talked about Pep Guardiola, his former coach, and he only has good things to say about him.
"For me, he's one of the best in the world. He will stay at Man City because he's very calm, he has had other experiences, like me. Some day he is going to coach a national team. He knew that there was a lot of pressure from the media at Barcelona and Bayern Munich. In England, the two Manchester clubs and the rest of the coubs appeared in two pages of a newspaper," the former Argentinian striker begun.
Aguero revealed some information about Guardiola's methodology. His chats are "short and the longest one is in the video." "Two hours beforehand, he shows you the video with all the exercises that we did and he also shows you a video of the opponents," he added.
"Pep didn't know how I trained. You saw how I am, I'm joking around all the time. There, Pep began telling him to press, to run more,. He thought that he was doing it on purpose and he got angry and brought me a player (Gabriel Jesus), Aguero explained.
"In a match against Stoke City and that is where it all began that in the press he said 'as well as the two goals, I want Sergio to run more.' It was a bit strange because we'd won 4-1," Aguero concluded. Like everyone else, he was surprised by Real Madrid's epic fightback against Man City.
Mentioned in the news story
UCL

Man. City
Real Madrid

Sergio Agüero