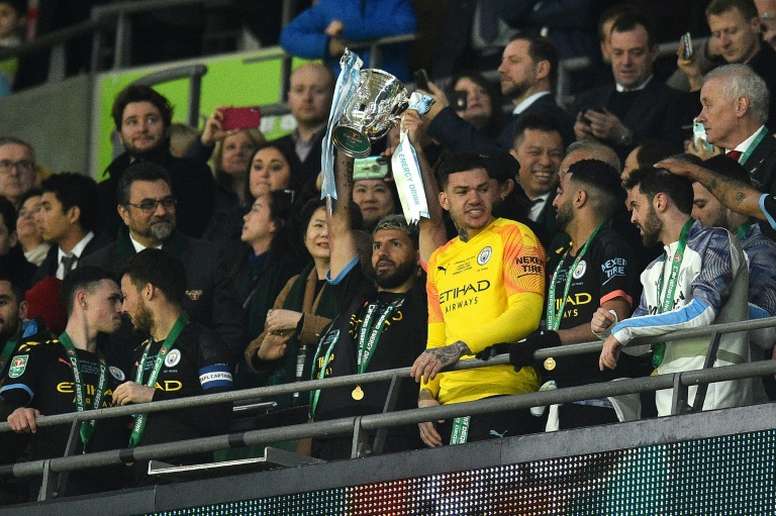 Guardiola lifts trophy number 29 of his career
With the EFL Cup triumph, against Aston Villa, Pep Guardiola won his 8th trophy with Manchester City, to take his total to 29 as a manager.
Since he arrived at City in 2016, Guardiola has won 2 Premier Leagues, 3 EFL Cups, an FA Cup, and 2 Community Shields.
He has also won another 21 trophies in his career, with Barcelona (14) and Bayern Munich (7).
March 1, 2020
With Barca he won 3 leagues, 2 Copa del Reys, 2 Champions League, 3 Spanish Super Cups, 2 European Super Cups and 2 Club World Championships.
With Bayern, he won 3 Bundesligas, 2 German Cups, a European Super Cup and a Club World Cup.
With regards to 1 legged finals, he has won 16 out of the 20 he has played. He has only lost against Real Madrid (Copa del Rey 2011), two against Dortmund (2013 and 2014 Super Cups) and one against Wolfsburg (2015 Super Cup).