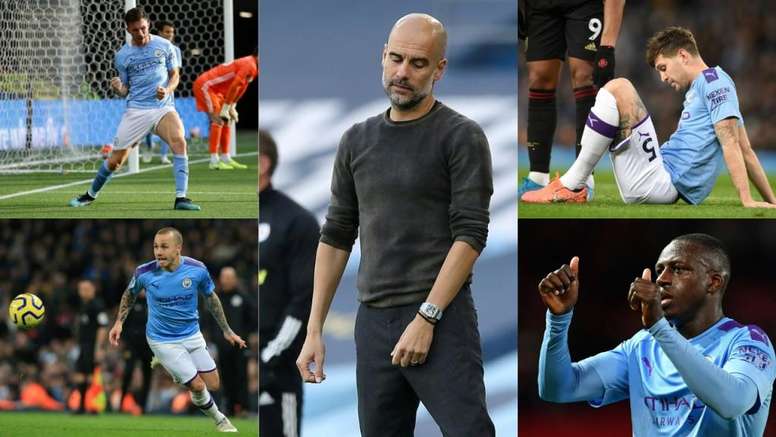 Guardiola increases spending on defenders for Man City to 474.7 million euros
Hours after Man City made their most expensive signing of a central defender in getting Ruben Dias, the club conceded five goals to Leicester. The back line continues to be a problem for the Sky Blues and it is not because of a lack of investment by Pep.
After spending 68 million on the Portuguese, the Catalan has spent 474.7 million euros on players in the defence. Not even that has stopped it.
We are talking of four and half seasons and there is still time in the last few days of this transfer market. Dias and Ake (45.3) alone have already excedded 100 million.
Furthermore, only four of those defenders were in single figures: Couto (6 million), Sandler (2.5), Zinchenko (2) and Itakura (1.1). Laporte and Joao Cancelo (both 65) are the next highest.
No manager in that time has probably had as much money to spend as Guardiola. He has won eight titles, but all of them domestic ones. Guardiola has yet to win the Champions League with City. His team were knocked out of the quarter-finals last season in Lisbon.
September 28, 2020