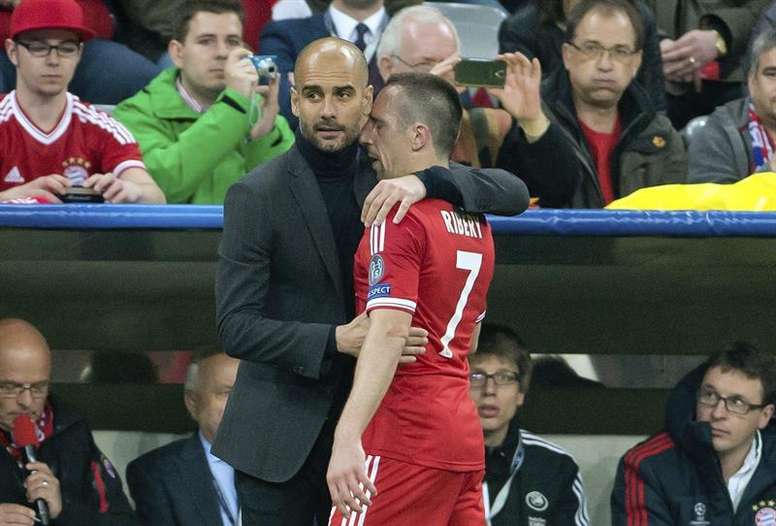 Guardiola loves Ribery despite critics
Franck Ribery told the German newspaper 'Bild' his opinion about former coach Pep Guardiola.
The 33-year-old is very happy with Bayern Munich's new coach Carlo Ancelotti and admits that he is better than Guardiola.
He said:
"Pep hasn't had a long career as manager. He is a young coach.
"He lacks experience. Sometimes he talks too much. Football is very simple".
Guardiola commented the critics at a press conference and shows that he is very professional and mature.
"About Ribery I must say I love him very much," the 45-year-old said.
"It's good that Ribery says I'm young. I'm here to learn".