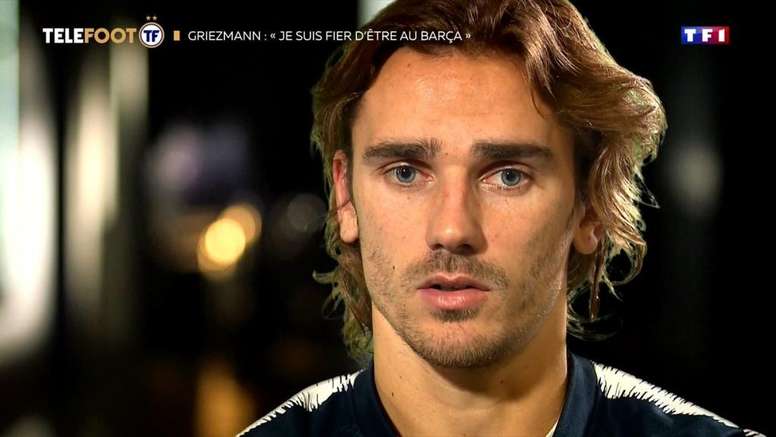 Griezmann sends a message to Barcelona: "Trust in me, it will all be OK"
"It is not the easiest place. It is a new team, a different club. I have to adapt to a new position on the pitch, but here I have to work," Antoine Griezmann declared, with an optimistic and peacful tone.
Although some people, such as his former advisor, believe that Griezmann did not get it right when he chose Barcelona, who paid 120 million euros to bring him in from Atletico. The French international and world champion made it clear: "Trust in me, it will all be OK". "I am proud of where I am and the work will be rewarded." he stated.
"I am a player who thinks about the team, how to manage other people's times, how to work well with my teammates. I can score a lot of goals and if I can score, it's good, but it is not my main aim," he assured.
His objectives for the season are clear: "Being an important player for the club, having more game time, scoring goals and getting assists, to continue progressing in the Champions League and La Liga. I have to be prepared," Griezmann told 'Telefoot'.
Regarding the French national team, he tried to be cautious. "You want to win all the competitions at the beginning, but just because we are world champions doesn't mean we're going to win 3-0 or 4-0 and we're going to go to the final. It will be difficult," was his message about the Euro.
_
November 17, 2019