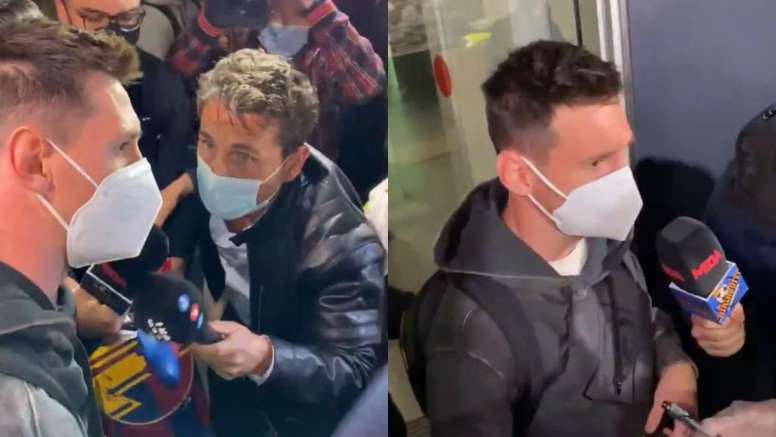 "Griezmann's uncle? I'm tired of being the problem of everything"
Leo Messi arrived at Barcelona airport on Wednesday after his international matches with Argentina. Upon his exit from the airport, the Barca star was expected by a good number of media.
One of them asked about the words of Griezmann's uncle, who accused him of being a dictator in the Barca dressing room. Amidst the hustle and bustle, the striker showed his disagreement at the question.
"I'm a little tired of being the problem of everything", Messi said.
Leo, who got a draw against Paraguay and a win against Peru in his matches for Argentina, also showed his unease at an event that occurred when he landed.
The Argentine had paid a customs tax when he landed on a private flight from Peru and exploded: "On top of that, after a 15-hour flight, I find myself in the hands of the tax authorities. It's crazy".
After these words, Messi managed to break through the barrier of journalists waiting for him at the airport gates and reached the car waiting for him, driven by his wife Antonela Roccuzzo.
November 18, 2020