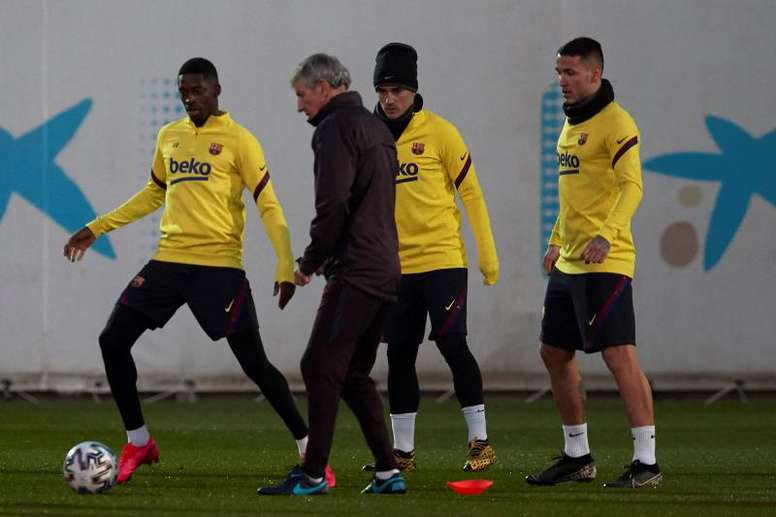 Griezmann's father blasts Setién: "You're just a passenger"
Alain Griezmann, father of Barcelona player Antoine Griezmann, harshly criticised Quique Setién after his decisions with his son, following in the footsteps of his other son, Theo Griezmann, the Frenchman's brother.
"The first thing you need to apologise for is the key to the truck, and that's not the case with him, because he's just a passenger," wrote the Frenchman after the 2-2 draw with Atletico Madrid in which his son was given just four minutes to play.
After the match, Setién was asked in a press conference if he was going to apologize to the French player, who only came on in the 90th minute of the match, to which the coach responded: "I will talk to Griezmann, but I will not apologize".
For that reason, the Frenchman's father harshly criticised Setién after the game, before deleting his post shortly after.
This comes just days after Arthur's mother also criticised Barcelona for their treatment of his son, who has been transferred to Juventus despite not wanting to leave initially.