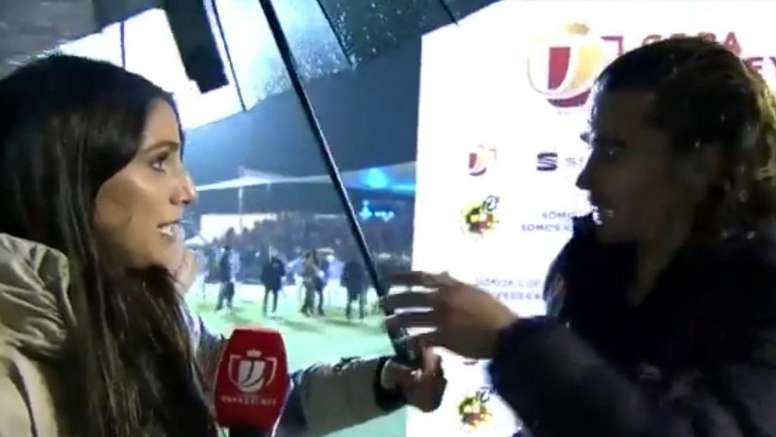 Griezmann's chilvarous act with a reporter
Barcelona were saved from an embarrassing loss in Ibiza, all thanks to Antione Griezmann's goals. The Frenchman's two goals rescued his team, with the second one coming moments before the final whistle which would have lead to a painful extra time. His performance-saving goals meant he was the chosen one by journalists in the post-match questions.
It was reporter Lucia Villalon, who was in charge of interviewing the Frenchman. Before starting the questions, she offered him her umbrella and said "Antoine, if you want you can hold the umbrella so you don't get wet", but the footballer promptly refused.
"No, for you," replied Griezmann, with a smile. He continued to answer questions in the rain without caring too much. A kind gesture that, although far from heroic, did not go unnoticed.
The striker was the sole goalscorer in Barcelona's win, two goals that will no doubt bring some of that confidence back. He wasn't performing too well and this may be the first stone of a more successful stage.