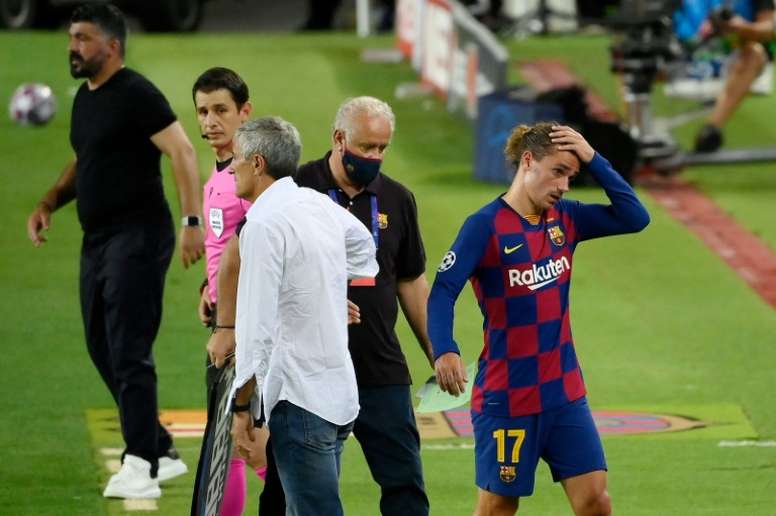 Griezmann more out than in against Bayern
Quique Setién still has question marks for the Champions League quarter-final match against Bayern Munich.
The truth is that, despite not giving a very good image, Barca did what they had to do against Napoli and got a place in the final phase of Lisbon with a 3-1 victory against the Italians. And in a one legged match, anything can happen.
But Bayern are Bayern and the Barcelona manager could opt to strengthen the centre of midfield. A match of high physical demand is expected, just the worst thing about the Catalan outfit right now. Hence the reinforcement of the midfield.
The sacrifice of a formation of more control, with only two strikers, would be Antoine Griezmann. The Frenchman again had a disastrous match against Napoli, and despite his defensive work, he would start on the bench in the quarter-final.
According to this assumption, which 'AS' values, Sergio Roberto, Busquets, De Jong, and Vidal will make up the centre of the park and the rest of the team is the well known one, with Ter Stegen, Semedo, Piqué, Lenglet, Jordi Alba, Messi, and Suárez.
The Uruguayan is another one who is in the target. His physical problems are evident, despite the fact that he's working his socks off to hide them. His good decisions, key to Barcelona's success in their most complicated match in years.