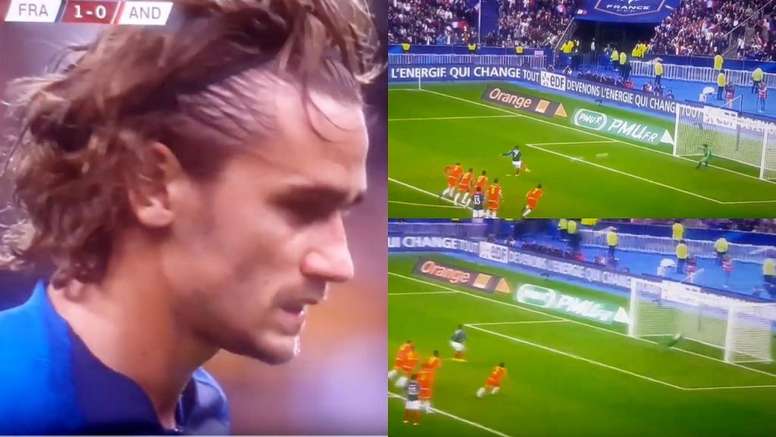 Griezmann missed his second penalty in a row for France
Griezmann is having a tough time from the penalty spot. The Barca striker, who had not missed a spot kick for two and a half years, missed the pen against Albania last Saturday.
He was denied by the crossbar and the Frenchman could not believe it. But the worst was still to come since against Andorra, he failed to convert again.
The referee gave France a pen after Griezmann was brought down inside the box. On this occasion, Gomes went the right way and made a fine save to deny him.