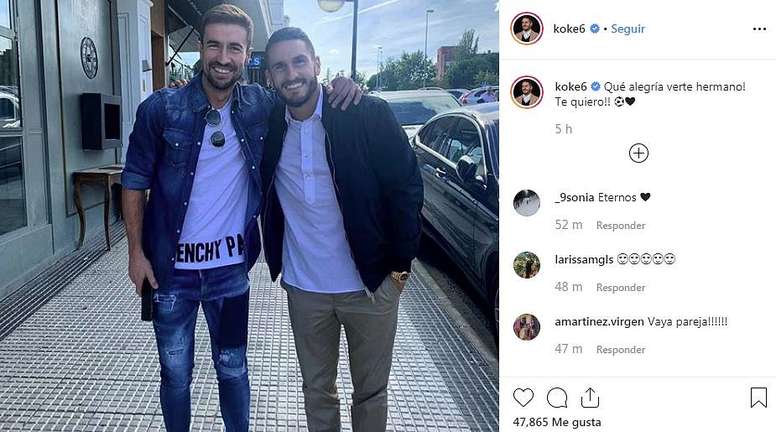 Griezmann 'loves' Koke and Gabi
The relationship between the three when they shared the same dressing room was clear. One of the most fruitful eras at the club occurred while they were at the club under Simeone. They left their mark and will be remembered forever.
That is why there is a great friendship between them. Both midfielders met up and Koke decided to share a photo with his followers on social media. He wrote "How happy I am to see you, bro! I love you!"
Griezmann did not take long to appear in the comments. He put emojis with hearts over his eyes, making clear how much he liked the photo. It is a sign that there is a great relationship between the three.
Atletico fans must have liked the photo as the trio gave them lots of success over the years. That said, Griezmann has lost popularity recently so not everyone will have been happy to see it.