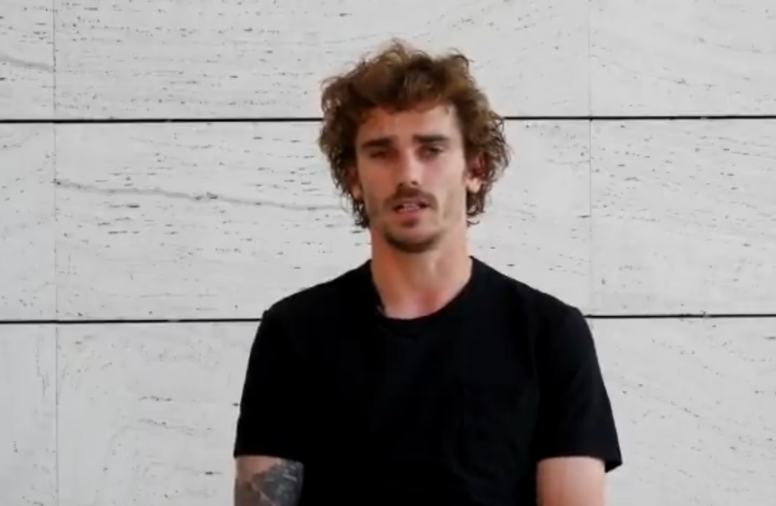 Griezmann announces he is leaving Atletico
What was speculation is now a reality: Antoine Griezmann is leaving Atletico Madrid. He has said goodbye in a video which Atletico Madrid have published on their Twitter account.
"Hello, everyone. After speaking to Cholo (Simeone), Miguel Angel (Marin) and the people in the offices, I wanted to speak to you, the fans which have always given me so much affection, to say to you that I have taken the decision to leave, to try other things and to undertake other challenges," says Griezmann in his video.
The Frenchman continues: "The truth is that it has not been easy for me to take this path, but it is what I feel and need. I wanted to say thank you for everything you have given me throughout these five years in which I have won my first important trophies for a club. They have been incredible moments which I will always remember," he points out.
"Thank you very much for everything, it has been five incredible years in which I have enjoyed a lot, I have given it my all on the pitch and I have tried to be a good boy with the photos which you have asked me for. I have tried to make the people who were coming to the Wanda Metropolitano very happy and to the many fans which go to our away games," he says.
May 14, 2019
"I only want to send my thanks to all of you. Thank you so, so much and see you soon," Griezmann closes.
Atletico, also on their official channels, have confirmed that the striker had told the club that he did not want to stay on next season.
This Tuesday there was a meeting between the Atletico bigwigs and the player in which the French footballer, champion of the world, let the club know of his decision to leave Atletico Madrid. A few hours later, the story which was first released by 'Marca', was confirmed by both parties.
Signed in 2014, Griezmann leaves the club having won a Europa League, a European Super Cup and a Spanish Super Cup. He was key in the second Champions League final which Cholo's Atletico reached, the one in 2016 at the San Siro.
He has played 256 games and he has scored 133 goals. Under Simeone, Griezmann became a natural goalscorer and he twice came third in the Ballon D'or.
Atletico are forced to reconstruct their team as they are going to lose many players this summer. From 1st July, Griezmann will cost 120 million. Barcelona are those in the best position to sign the footbaler although PSG and United are clubs with which he has been linked with frequently.