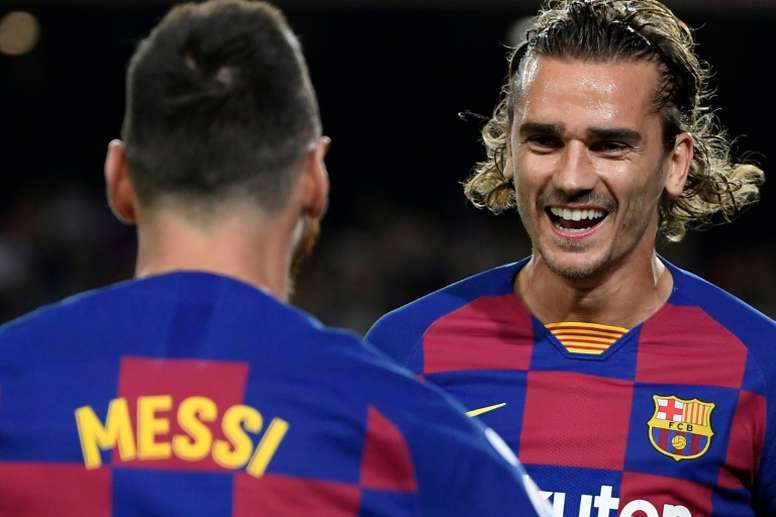 "Griezmann and Messi together? It's Valverde's problem"
In the midst of the international break for the Euro 2020 qualifiers, Simeone, who continues to train those who stayed in Madrid, took this Thursday to review the Barcelona news.
The Argentine, talking to 'El Larguero', acknowledged that the most damaging exit was that of Lucas and not of Griezmann as he said that this season is a challenge for him.
But he did not stop there, as Simeone also referred to the signing of the 'Principito' by FC Barcelona and that connection that has not yet occurred between the Frenchman and Messi.
"This is a problem for Valverde, I have my own. I would love to have the two in my team. They score goals, and that's becoming more and more important in football", the Argentine coach stated.
The Atletico coach also continued along the same lines: "I saw him a couple of days ago. Antoine is happy, he's where he wanted to be. He needed to be there and he's going to do well, he's a good player, good people, humble, he'll know how to be in the group".
For the moment, the reunion between Griezmann and the Atletico family has not yet taken place. Presumably, the meeting will take place next December 1st at the Wanda Metropolitano.