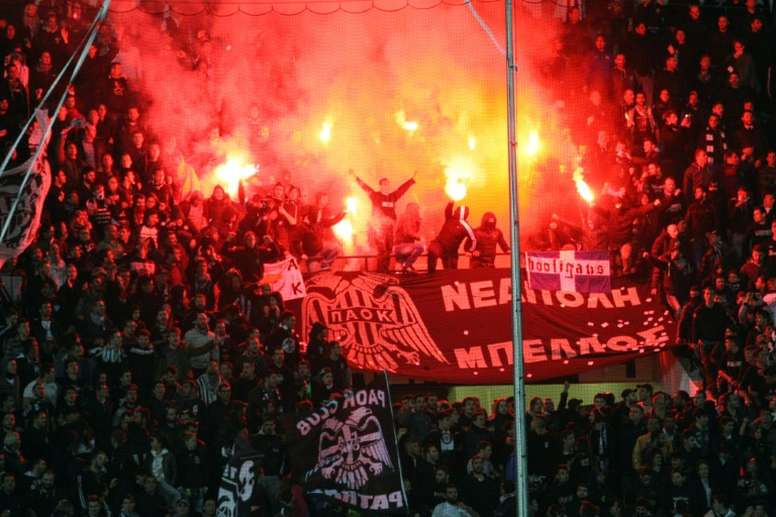 Greek football cup semi-final halted by violence
With Olympiakos 2-1 ahead in the 89th minute, referee Andreas Pappas stopped the contest at Toumba Stadium when PAOK fans invaded the pitch and dozens of flares and smoke bombs were thrown from the stands.
Riot-trained police turned back the hooligans, but there had already been trouble before kick-off as three arrests were made after PAOK supporters fought with police outside the stadium.
Olympiakos coach Marco Silva was also struck in the back by a plastic cup during the second half, and the Athens-based club, who won their 43rd league title last weekend, will most likely be awarded the match 3-0.
PAOK face a heavy fine as well as the possibility of being forced to play matches behind closed doors.