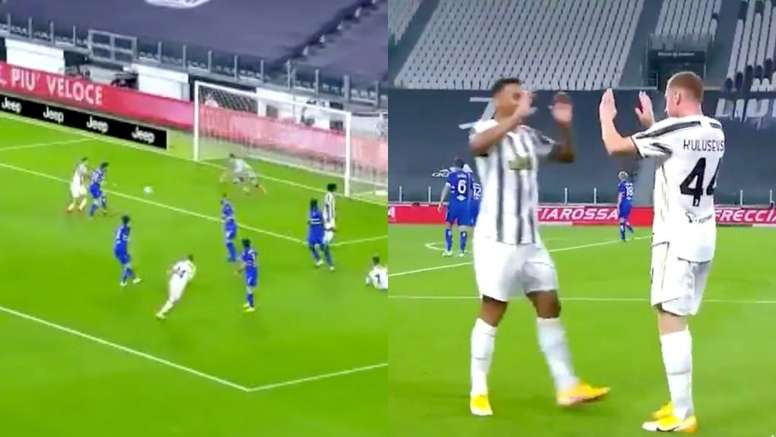 Great goal from Kulusevski gets first goal of 'Pirlo era'
Andrea Pirlo officially started on Sunday 20th September his tenure as Juventus manager with a match against Sampdoria which started their 2020-21 Serie A season
Apart from seeing how the Turin side would perform, there was great interest to see who would score the first goal of the 'Pirlo era', with all of the spotlights on Cristiano Ronaldo.
However, the Portuguese had very poor aim in the first 45 minutes (he had three clear cut chances) and that honour ended up belonging to... Dejan Kulusevski.
The Swede, in the 13th minute of the match, picked up a loose ball at the right of the Sampdoria box, and with his left foot, hit a finesse shot that entered smooth and with class in the net.