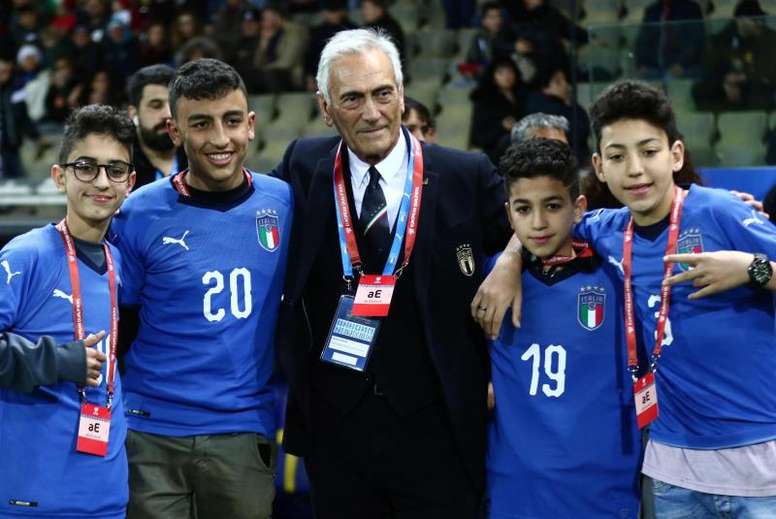 Gravina confirms there will be play offs if Serie A cannot be completed
It is now official that on June 20th the Serie A will be back. However, all will be prevented by the ravages of the pandemic in the Italian country. So the alternative of a play-off in case the competition can't be completed is already a reality.
"If there is a momentary suspension, we will use 'play off' and 'play out' to maintain the meritocratic principles. If it is final, we will use an algorithm that we will approve before the league restarts. We will propose it to the Federal Council on June 8," Gabriele Gravina, president of the Italian Football Federation, told Sky Sport.
Even the leader opened up the possibility of a new competition format for next season. "If we can start next season on September 12, we'll have to finish it on time, playing more in the winter. We hope we can continue with the same rules, but we are ready to consider alternative solutions.
He was, however, happy that football could be revived and left a message for the doomsayers: "Football will come out of this very much strengthened. The meetings on Thursday were very quiet. We want to give a message of hope to our country. There was a lot of concern, we had to overcome the 'philosophers of the obvious', the proponents of 'plan B' and the 'you can't do everything'. However, I can assure you that we were always aware that football had to be restarted because of everything it stands for.
With regard to the mess of contracts that end on 30 June, Gravina sees it as "a delicate issue". "There are indications from FIFA and we are looking for an agreement between all the parties, especially with the Football Association," she said.