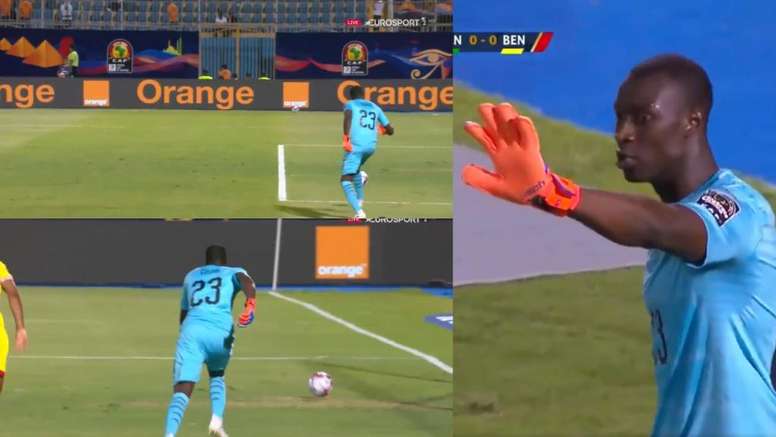 Gomis almost committed the biggest blunder in AFCON history
With 65 minutes on the clock, a harmless pass back towards Alfred Gomis almost caused one of the most surreal moments in this African Cup of Nations tournament.
The goalkeeper, who was half heartedly closed down by the Benin striker, try to kick the ball long, but moved his ankle at the very last minute to change the direction of the clearance and he nearly scored an own goal.
Alfred Gomis' kick ended up flying off towards his own net. His teammates and even the opponents were astonished as they could not believe what they were seeing.
Fortunately for Senegal, the ball just went by the far post for a corner. Nevertheless, Gomis' miskick will go down as one of the strangest incidents of the tournament.
July 10, 2019