'GOAL': Barca open to Neymar return on two conditions
According to 'GOAL', Neymar would have to publicly apologise for the measures he took in order to force through his move away from Camp Nou, as well as agreeing to a significant cut in the astronomical wages he earns in the French capital if he is to stand any chance of returning to his former stomping ground.
Any deal remains and exceedingly difficult proposition, but it seems it will only be possible if Neymar does his part.
Barcelona president Josep Maria Bartomeu has publically voiced his frustration with how Neymar carried himself in the days running up to the deal being concluded and the apology is seen as the only way of convincing Bartomeu to sanction a return.
Naturally, there is also a certain level of bad blood from the fans' point of view, with many frustrated at having seen one of their idols jump ship for what they perceived to be purely financial reasons.
However, a public apology and recognition that he made the wrong decision and went about things in the wrong manner could be a very effective way of getting everyone back behind the Samba star.
Aside from the bad blood from the fans, there is also the small matter of the complaint Neymar filed against Barca after they refused to pay him his €26m bonus for penning a new deal.
The ongoing legal process make any potential return a very complex and touchy subject, with the player likely to have to forego a large part of the €26m he feels he is entitled to if he is to secure a return, given that Barca will be forced to fork out an eye-watering fee to convince PSG to allow him to leave.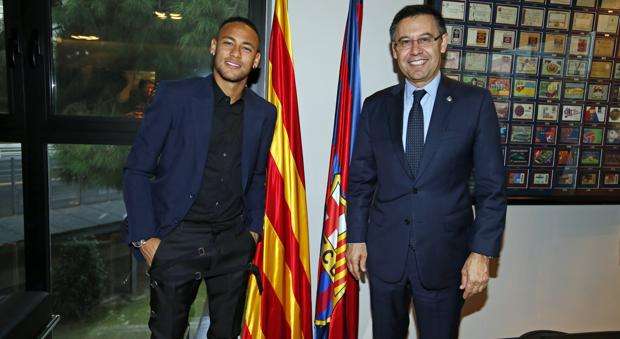 Finally, Barca's ultimately fruitless pursuits of Marco Verratti, Marquinhos and Adrien Rabiot in recent months make a deal even more unlikely, with PSG accusing the Spanish side of attempting to unsettle their stars.
Neymar has shone on the pitch during his limited time in French football, scoring 41 goals and laying on 23 assists in just 46 games for PSG since making the move to the Parc des Princes.
However, his time at the club has also been marred by reports of fallings-out with team-mates, with the Brazilian thought to have a particularly frosty relationship with fellow South American Edinson Cavani.
With Kylian Mbappés star continuing to rise, Neymar finds himself in the shadows once again, with widespread reports in the Spanish press in recent months reporting that he had set his sights on a return to former club Barcelona.
Whether that comes to pass or not remains to be seen.